If M&A is the sound of legal love, play on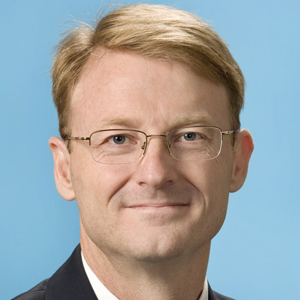 The head of the transaction team at a Big Four accountancy firm has offered hope to M&A lawyers that the worst is behind them.
"There has clearly been a lift in how people are feeling about growth generally," said Graeme Browning (pictured), the managing partner of Transaction Advisory Services Oceania at Ernst & Young (EY). "That confidence then flows through to the way people are thinking about their businesses and the activity they will undertake."
Browning spoke to Lawyers Weekly about the results of EY's Capital Confidence Barometer, which were released yesterday (6 November).
In the report, he said it was "time for companies to stop thinking and start acting", making the point that Australian companies have been sitting on their cash for too long now.
"Australian companies have been too slow and cautious to move," he said, pointing out that despite the global economic firestorms over the past three to four years, Australian companies were well capitalised throughout the whole period.
"I don't think there is a reason to continue to delay. Now is the time to move or, frankly, they will be left behind by their global competitors."
EY spoke to around 150 executives in Australia and New Zealand as part of a global survey of 1600 executives undertaken in September.
The Australasian results (Australia and New Zealand) showed that 72 per cent of respondents are confident about local economic growth, up from 42 per cent 12 months ago. More than two thirds of respondents (70%) said that their focus is on growth, with such positive sentiment almost double (37%) that of October 2012.

"That is a big jump in a 12-month period," said Browning, stating that EY research indicates that market sentiment bottomed out in around October 2012.
With the survey straddling the election, Browning was careful not to attribute too much of the lift in sentiment to specific Coalition policies.
However, he said it was clear the perception of the new Government as being friendly to business had lifted market confidence.
"From my own conversations people are pleased about a greater sense of political certainty around policy and stability," he said. "They are really very important ingredients for confidence to invest."
Five prominent law firm partners expressed similar sentiments to Lawyers Weekly as part of the Burrows Legal video series in late September.
"Clients are now looking to invest," said Gadens partner Paul Armstrong. "They are looking to increase their working capital and increase their opportunities."
Canada a better bet than Australia
The results of the global survey found that India topped the list of the top investment destinations globally. Brazil, China, Canada and the US rounded out the top five.
Browning said he was surprised to see Canada in the top five, and its listing provided some salutary lessons for Australia, which squeaked into the top 20 in 19th place.
"There are many similarities between the Canadian and Australian market," said Browning. "The challenge for Australian policy makers and companies is to make sure Australia is an attractive investment destination."