Energy and resources main M&A driver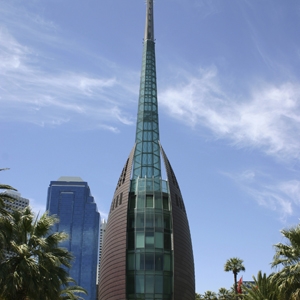 Two separate M&A reports have reinforced the importance of Western Australia to Australia's slumping M&A market.
Yesterday (14 February) Mallesons Stephen Jaques released an M&A report that looked back on the 2010-11 financial year, while Gilbert + Tobin compiled a report with its forecasts for 2012.
According to G+T, the energy and resources sector will continue to be at the forefront of the M&A landscape, and Mallesons M&A partner Ros Anderson agrees.
"The energy and resources sector will be a hot sector in 2012," said Anderson. "We can see in our sample it made up a big portion of the agreements in the private M&A sector and will obviously continue to do so through this year."
The Mallesons survey focused on 73 agreements the firm advised on for private target sales and purchase transactions in the 2010-11 financial year.
Its analysis found that 62 per cent of those deals were share deals, with 21 per cent asset deals. It also found that 55 per cent of transactions involved a cross border element, with that figure expected to rise in the current financial year.
Since the last financial year – the period of the Mallesons analysis – the global M&A market has taken a significant hit. According to Bloomberg, there was a 42 per cent drop in M&A activity in the Asia-Pacific in Q4 2011, compared to Q4 2010.
Anderson said the slowdown in activity is being felt right across the M&A market.
"We had a slow start to the year in January with certain pockets that were busy, interspersed with sectors experiencing less activity," she said. "There are quite a few transactions coming through now and February feels quite a bit busier."
The G+T report, titled, State of the Nation: Our 2012 Forecasts, was authored by corporate partners Neil Pathak and Alex Brown in Melbourne, and Andrew Bullock and Peter Cook in Sydney.
It predicted that the European debt crisis will continue to put pressure on global banking and financial markets for some time, with the Australian equity markets a major casualty of that instability.
"It's safe to say 2011 was one of the worst years for equity capital markets in living memory," said the report. "IPO was a particular casualty, with a measly $1.1 billion worth of floats during 2011. Unless things change rapidly, it is doubtful that 2012 will see significant upswing in ECM activity."
The G+T report also predicted there would be further investment in Asia from China, India, South Korea and Japan, and that infrastructure would receive high investment levels in 2012.