Minters chief steps down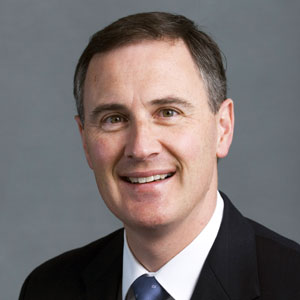 Minter Ellison has announced today (28 November) that John Weber will resign as chief executive partner.
Weber's term expires on 30 June 2014, and he will not be seeking re-appointment. It is unclear whether he will see out his full-term or whether he will even stay with the firm once he relinquishes the chief executive position.
"I am proud to have led Minter Ellison for the last five years and wish all my colleagues every success in the future," said Weber (pictured) in a statement. "I am planning on having a portfolio of interests, including board and related appointments."
Chairman Bruce Cowley said Weber had flagged his desire to stand down as the head of the firm "some time ago".
"Whilst we regret his decision, we respect his call that now is the time to embark on the next stage of his career," said Cowley in a statement. He also commended Weber for seeing the firm through the GFC and significant structural changes.
Neither Weber nor Cowley were available to comment on the announcement at the time of publication.
The firm's board has engaged global recruiter Egon Zehnder to assist in a search for Weber's replacement. The recruiter has 68 offices, including a presence in Sydney and Melbourne, and expects to be in a position to make an announcement in February next year.
Mongol moves but pressure in Perth
Minters is one of the few major firms that has remained independent despite the recent spate of global mergers. Speaking with Lawyers Weekly last year, Weber said that there had been considerable international interest in Minters and he would not rule out a global merger, but that the firm's clear focus was to build a strong regional presence.
Even though Weber can't add a merger to his list of achievements at the firm, he has introduced a corporate strategy known as 'One Firm', which aims to foster collaboration and drive the whole organisation in a more integrated way.
As chief executive partner he ushered in plans to integrate the Perth office into the national network in 2011, but this occurred shortly after 14 of the firm's partners and around 80 lawyers defected from Minters in Perth to launch the Australian practice of Squire Sanders.
Another damaging domestic issue that Weber had to contend with was the arrest and eventual jailing of Craig Raneberg, the firm's former South Australian and Northern Territory chief financial officer.
Raneberg was sentenced to 10-and-a-half years in jail for stealing almost $2.7 million from his former firm between 2004 and 2011.
The SA and NT offices of the firm remain separate from Minters national network.
Weber also oversaw the lengthening of Minters regional reach, spearheading the opening of new integrated offices in Beijing and Ulaanbaatar in Mongolia, the latter office opening in 2012.
Under Weber's stewardship, Minters has also avoided large scale redundancies and pay freezes that have been rolled out at other national and global firms.