Clutz names new head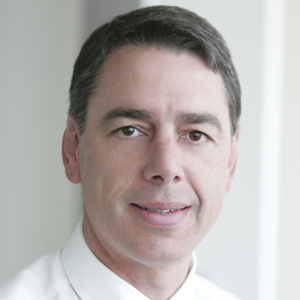 Clayton Utz has appointed Sydney-based litigation partner Robert Cutler to succeed Darryl McDonough as the firm's next chief executive partner.
Cutler (pictured) will step into the role on 1 July 2014 when McDonough's term ends.
Clutz has confirmed that McDonough will stay on as a partner in the firm's corporate/M&A practice in Brisbane after he steps down as chief next year. He will also be heavily involved in transitioning Cutler to his new role.
McDonough was appointed chief executive partner in 2010 and originally signed on for a three-year term, but was later persuaded to extend his tenure by 12 months, the firm revealed.
Cutler joined Clutz in Sydney in 1991 and made partner in 1998. He was offered the partner-in-charge position at the firm's Canberra office in 2001, the year four partnerships merged under the Clutz brand to form a financially-integrated national practice.
Cutler held that role for two years until he returned to Sydney in 2004.
Ross Perrett, chair of the Clutz board and a senior partner at the firm's Brisbane office, described Cutler as a "strong and capable leader" whose experience and history with Clutz would steer the firm through Australia's evolving legal services market.
"As with all businesses, Clayton Utz must respond to the challenges and opportunities presented by our clients' changing needs and expectations," said Perrett.
"We must ensure we have the best people to assist us achieve that outcome," he added.
Clutz faced a number of challenges last financial year, including an $18.7 million drop in revenue.
McDonough told Lawyers Weekly at the time that the disappointing figures were a direct result of low levels of corporate and lending activity in the Australian market.
"In the overall scheme of things that is next to nothing, having regard to the economic climate we're in at the present time," he said.
The firm also introduced a 'flexible work program', inviting staff to take unpaid leave or move to a four-day week, in an attempt to avoid redundancies.
Lawyers Weekly requested an interview with Cutler, but a spokesperson from the firm said he is not talking to the media until February next year.