Boutique folds after founder leaves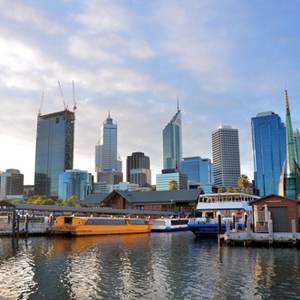 Perth firm Karp Steedman Ross-Adjie has shut its doors following the retirement of one of its founding partners.
Litigation specialist Alan Karp retired from legal practice late last year and has relocated to Sydney.
Fellow naming partner Eric Ross-Adjie, who joined what was then Karp & Steedman in 2000, told Lawyers Weekly that Karp's departure was the catalyst for the firm's closure.
The option of continuing the business without Karp was considered by the remaining partners, Ross-Adjie revealed, but James Steedman's decision to take his current role with Lavan Legal put an end to those discussions.
He added that the partners parted ways "very amicably".
"There were no bad feelings, it was done out of lifestyle decisions."
Ross-Adjie denied that financial performance was a factor in the decision to close down, claiming that 2013 was the firm's most profitable year to date.
Work not the be all and end all
Currently a partner at Fremantle-based property and commercial firm Warren Syminton Ralph, Ross-Adjie said he had no intention of joining a big firm, having already worked at large St Georges Terrace law firms.
"There's scope for flexible working hours and being able to balance family and practice at a smaller firm, which attracted me," said the father of three teenage children.
"I've worked at large firms before and chose to downsize ... it's a lifestyle choice – you're either a big firm person or you're not a big firm person."
Lavan Legal has 20 partners and 180 staff compared to Karp Steedman Ross-Adjie's three partners, three associates and a solicitor and Warren Syminton Ralph's seven partners and four support staff.
"That's the size I'd prefer," said Ross-Adjie, referring to the boutiques.
Picture: Perth