Another boutique bites the dust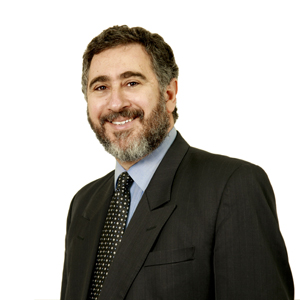 The partners at Langes+ have decided to disband, citing conflicting views on how to service clients among their reasons for closing down the national firm.
Langes+ specialises in corporate work, financial services and insurance law. The firm, which counts banks, credit unions and health insurers as clients, will cease trading on 31 January.
Langes+ has offices in Sydney, Melbourne, Brisbane and Adelaide.
David Jacobson (pictured), who currently heads up the Brisbane office, told Lawyers Weekly that the partners made a "collective business decision" to pull the plug on the firm.
The news comes just weeks after Perth boutique Karp Steedman Ross-Adjie officially shut its doors after one of its founding partners retired.
Langes+ announced this week (15 January) that its three partners had "formed quite different views as to how we wish to continue with our careers and service the needs of our clients".
Jacobson said this included disagreement over which services the firm should provide and how those services ought to be delivered.
"Our decision took into account changes in technology, the economic circumstances affecting our clients, the way each of us wanted to practice law, the type of services we wanted to offer and the structure of a firm required to provide those services," he elaborated.
Jacobson will launch his own firm, Bright Law, on 1 February. The boutique will provide both online and personal legal and advisory services to the financial services industry. It also offers a fixed-fee billing structure.
"I am interested in innovative ways of practising law," he said, explaining that he did not want to join a traditional law firm.
Fellow Langes+ partner Shannon Adams, on the other hand, has moved to a firm with a traditional partnership structure and time billing.
Adams, who is based in Adelaide, will join Hunt & Hunt's banking & financial services practice as a partner and take two senior associates with him: Sydney-based Elaine Cheung and Adelaide-based Joshua Annese.
Hunt & Hunt has also picked up the firm's mortgage services division, Langes Mortgage Service.
The firm's online training and compliance system, Langes CPD, will continue to be serviced by Jacobson.
The remaining Langes+ partner, Rob Surman, will join SA firm Wallmans on 3 February 2014 to head its newly-established financial services practice.
Langes+ has a total of seven lawyers and 11 support staff. While the details of staff movements are currently being finalised, Jacobson confirmed that none of the lawyers would be made redundant.