Panel split over mandatory mediation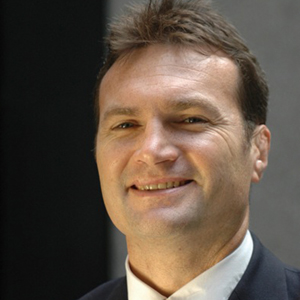 Mandatory mediation was a point of contention during a panel discussion held at Sydney's new alternative dispute resolution (ADR) facility.
Four mediation experts spoke on the topic 'The Future of Mediation in Australia' at an event held at Mediation Central last week (11 February).
Panellist Angela Bowne SC of Blackstone Chambers argued that mediation could be applied to every case as long as parties are adequately represented and properly informed throughout proceedings. Her view was supported by fellow speaker and director of Nyst Lawyers in Queensland, Jason Murakami.
But Tony Dempsey (pictured), a former Wallaby and founder of alternative dispute resolution firm WISDOMdr, warned that mandatory mediation is not a panacea.
"Dragging people in who don't want to be there can lead to fishing expeditions; it can lead to other tactics that can further [a party's] case in the final hearing," he said.
The final member of the panel, specialist mediator and trainer Bianca Keys, agreed with Dempsey, adding that mediation is only appropriate if both parties are willing to participate.
Dempsey also claimed that timing is important when deciding whether to mediate. "Waiting until after documents and pleadings have been put on makes it harder because the parties are then more entrenched in their positions and tend to believe their own BS," he said.
"The best time for mediation is when both parties are ready, willing and able to negotiate in good faith negotiations."
Federal legislation in Australia requires parties to pursue alternative methods of dispute resolution as a general rule before commencing civil litigation – an approach that Murakami said should be adopted across the state jurisdictions.
Federal Court statistics for 2011-12 revealed that Western Australia has the highest percentage (45%) of matters referred to mediation by judges. Victoria was second with 35 per cent, compared to just 16 per cent in New South Wales.
Focusing on the low figures in NSW, Bowne claimed Sydney is a contentious city and, from a cultural perspective, is more inclined to litigate than mediate.
The right mediator for the job
The panel was chaired by Stewart Levitt, principal solicitor of Levitt Robinson. Levitt spoke at the launch of Mediation Central in October.
He posed another question that divided the panel: what characteristics make a good mediator?
Bowne and Murakami supported an interventionist approach to mediation.
"If you're going to get an outcome you need a mediator [to act]," Murakami said.
"Personally I want a mediator who is going to be more than just a facilitator and nothing else."
Dempsey and Keys, on the other hand, cautioned against a mediator taking too much control over proceedings.
"A good mediator is able to feed off the needs and interests of the parties involved," said Keys.
She added that mediators need to be flexible, trusting their instincts and skills while working within the confines of industry rules and guidelines.
Rights versus interests
What a mediator will not be fixated on, according to Keys, are the legal merits of a case. These are important, she claimed, but they can also "muddy the waters".
"Mediation is a paradigm shift from rights-based arguments to interests-based arguments," she said.
Dempsey added that finding a commercially savvy solution will outweigh the legal merits in mediation.
Not all disputants are looking for justice, he elaborated. "Some are looking for a result, some are looking for an apology, some are looking for recognition ... it really depends on the nature of the dispute and the personalities."
Dempsey predicted that the focus of mediation would shift to commercial outcomes and, as a result, retired judges will no longer be the "automatic default" choice of mediator.
Business leaders will be brought in for their knowledge of the industry and commercial nous, he said.
"The market will become a little more sophisticated at choosing a mediator that's going to get the right outcome for the parties in dispute."
Bowne agreed, claiming parties will choose mediators who not only have mediation training but also some expertise in the area of the dispute.
Another ADR specialist, Stephen Lancken, founder of Negocio Resolutions, was announced as a panellist but pulled out prior to the event.