No windfall from IR reforms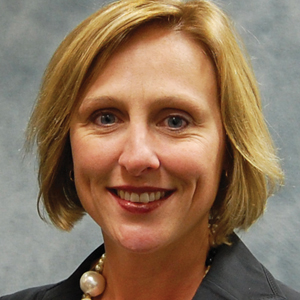 A leading industrial relations (IR) lawyer has flagged the federal government's Fair Work reforms and the Royal Commission into unions as lucrative but limited sources of legal work.
Alice DeBoos (pictured), a partner at K&L Gates, told Lawyers Weekly that 2014 would be a positive year for IR practices. She admitted, however, that many firms would enjoy a modest, rather than dramatic, uptick in legal work.
The federal government's wide-ranging Royal Commission into union governance, for example, will involve a select group of employers and, therefore, is relevant to only a handful of firms.
"There is certainly work for firms like ours, but in general the bulk of legal work will be the union's legal work," said DeBoos.
Planned changes to Fair Work laws is another high-profile issue that will direct some work to law firms, but the main recipients will be practices involved in the construction industry, she added.
DeBoos singled out recently-introduced bullying laws as triggering employee claims across industry sectors, particularly in the second half of 2014. The laws allow a worker who "reasonably believes" they have been bullied in the workplace to apply to the Fair Work Commission and seek orders against the perpetrator and their employer.
The first bullying decision to be released from the Fair Work Commission was issued this month (12 February).
A recent salary survey by recruiter Robert Walters has also predicted that IR will be a growth area in 2014 thanks to the federal government's Fair Work reforms.
The survey also found that an increase in M&A activity would have a knock-on effect for lawyers with skills in corporate restructuring and infrastructure.
DeBoos said that IR practices would also derive work from the pickup in M&A and other commercial transactions.
"While other [practices] pick up, we benefit from the flow-on effects of that increase in work."
Most IR practices, however, will be sustained in 2014 by a steady flow of individual employee claims, including unfair dismissals, adverse actions and sexual discrimination suits, all of which "showing no signs of slowing down", according to DeBoos.
She added that firms are likely to add lawyers to their IR practice this year, including K&L Gates' workplace relations group, which is planning to hire mid-level to senior lawyers across its national offices in 2014.