Poll: Libs will do little for the legal market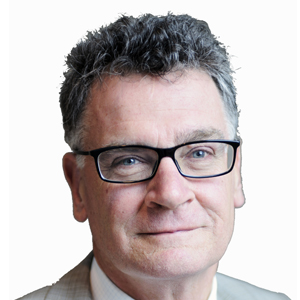 A Lawyers Weekly poll has revealed that most lawyers believe the global economy will have a greater impact on the bottom line of law firms than any Abbott government policy.
A Lawyers Weekly poll has revealed that most lawyers believe the global economy will have a greater impact on the bottom line of law firms than any Abbott government policy.
The poll, which attracted more than 2000 responses, asked: Do you think law firm profitability will pick up in 2014 under the current Liberal Government?
Around 35.5 per cent of respondents claimed other factors, including the global economy, will have a bigger impact on firms' profits than political decisions.
The second highest response was 'Yes', attracting 28 per cent of the vote, followed by 'No' (26%) and 'It's impossible to say yet' (10.5%).
Speaking with Lawyers Weekly, Holding Redlich's managing partner Chris Lovell (pictured) said he was surprised by the results.
"The global economy can have something to do with [firm profitability], but traditionally Australia has been fairly independent ... I would have thought government policies will have the most to do with it."
The head of Charterhouse's in-house division, on the other hand, was not surprised that so many lawyers singled out the global economy.
The spate of global mergers over the past few years has shifted the legal market's focus from local to international issues, Daniel Stirling told Lawyers Weekly.
The legal market is also generally more interested in what's happening globally since the GFC, which Stirling said demonstrated just how vulnerable Australia is to downturns in overseas economies.
"Even when things are going well here, people can be concerned if things are looking less positive in Europe or the States," he added.
Where the action is
Stirling revealed that the volume of legal work, particularly in M&A and banking & finance practices, picked up in the last quarter of 2013, and the first quarter of 2014 is shaping up to be even busier.
He could not say, however, whether the increase in work was triggered by the change in government.
Lovell, on the other hand, is not convinced that the boost in corporate activity late last year is translating into work for law firms, claiming the market for legal services in Sydney and Melbourne remains flat or is decreasing in certain areas.
"There are all sorts of reasons private practice is finding it tough and it's not just the economy," said Lovell. These include the growing number of in-house lawyers absorbing legal work that would traditionally go to private practice firms, he added.
Crystal ball gazing
While Lovell said he is not inclined to make "crystal ball" predictions, he does foresee work for lawyers coming from the Abbott government's planned sale of government assets. However, he added it is unlikely that any sell-off will be announced before the federal budget in May.
Similarly, government infrastructure spending will generate work for lawyers, but Lovell said these sorts of projects won't get off the ground until later in the year.
"At the moment, I would say there's not a lot of additional work that has been driven by the Abbott government ... there may be in six to nine months time, but at the moment it's not coming through," he added.
The only immediate impact of Abbott government policy on the legal profession is its Royal Commission into union governance, according to Lovell.
"What will make a difference to the legal profession is if the government keeps calling Royal Commissions, because where there's a Royal Commission, there are lawyers," he said.