Allens partner to head Jones Day expansion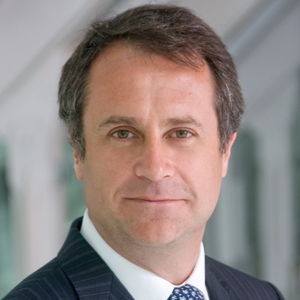 Allens partner Stephen McComish has been poached by Jones Day to lead its new Perth office.
McComish, a dispute resolution specialist, has been a partner at Allens for almost a decade.
Speaking to Lawyers Weekly, Jones Day's head Sydney partner, Chris Ahern (pictured), said that the global law firm hopes to add another six or seven partners to its Perth stable in the next 12 months.
"We see Perth as providing a real opportunity for us," he said. "As a large US law firm with a fully-integrated global offering, we offer something that is attractive to clients and significantly different from our rivals."
Jones Day will officially open its Perth office on 1 April.
It will be the largest American-headquartered law firm to have a physical presence in Perth, and it joins global rivals Allen & Overy, Clifford Chance and Squire Sanders to have twin Sydney and Perth offices in Australia.
"In the next decade, Western Australia in particular will play a critical role in supplying the energy and other commodity needs of Asia," said the firm's Washington DC-based managing partner, Stephen Brogan.
Jones Day opened its Sydney office in 1998, but it did not establish an Australian law practice until 2006, when Chris Ahern and Matthew Latham joined the firm from Corrs Chambers Westgarth.
Jones Day currently has 13 partners and over 40 lawyers in Sydney.
The Perth office will become the firm's 41st office.