Exclusive: Lawyer sues firm for bullying and sexual harassment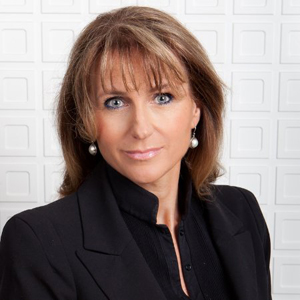 A Hicksons lawyer has launched a claim against the firm alleging bullying, intimidation and sexual harassment by a senior equity partner.
Associate Melissa Asimus (pictured) has taken legal action against Cameron Leaver, the head of the firm's insurance team and Public Sector Risks practice.
It has been revealed to Lawyers Weekly that as a result of this alleged behaviour, Asimus was subsequently hospitalised and diagnosed with severe depression and work-induced post-traumatic stress disorder.
Asimus declined to comment when contacted by Lawyers Weekly and referred our enquiries to Maurice Blackburn, the law firm acting for her.
Employment and industrial law principal Giri Sivaraman is representing Asimus.
Maurice Blackburn confirmed that a mediation hearing involving Asimus, Leaver and Hicksons has been scheduled for the Human Rights Commission on Friday (28 February).
Lander & Rogers is acting for Hicksons Lawyers.
Sydney-based workplace relations partner Mark Sullivan is leading the Landers legal team.
According to her LinkedIn profile, Asimus joined Hicksons in September 2011.
Prior to that, her experience included a five-year stint at Ashurst, which included an eight-month secondment to the Aboriginal Legal Service.
Hicksons has offices in Sydney, Newcastle, Canberra, Melbourne and Brisbane.
Intimidation and verbal outbursts
Lawyers Weekly understands that Asimus' claim details a litany of alleged grievances against Leaver, the firm and its human resources department.
Lawyers Weekly has been told the alleged affection of Leaver towards Asimus was noticed by others at the firm.
In addition to the alleged sexual harassment, Lawyers Weekly understands Asimus was also allegedly on the receiving end of aggressive verbal outbursts by Leaver that left her feeling intimidated, shocked and fearful.
It is also Lawyers Weekly's understanding that Leaver was not disciplined by the firm for his alleged conduct.
Lawyers Weekly has been informed that Asimus was a successful lawyer at Hicksons, having been promoted to associate level as reported in Lawyers Weekly on 19 August 2013.
Despite her comparatively good performance, it is Lawyers Weekly's understanding that she received very little administrative or secretarial support and that she was regularly working in excess of 100 hours per week, including weekends.
"We take this issue very seriously, and take the responsibility of not disclosing the confidential information of our staff very seriously," said senior Hicksons partner Rod Cameron.
Cameron, who heads the firm's mortgage and debt recovery practice, would not comment on the specific nature of Asimus' allegations.
Lawyers Weekly contacted Hicksons managing partner John Markos and Cameron Leaver for comment.
Both Markos and Leaver did not respond to Lawyers Weekly, with Cameron speaking on behalf of the firm.
Asimus is still listed as an employee on the Hicksons website. Lawyers Weekly understands that she is still employed by the firm but has been on leave for several months.
A recent study by the Law Council of Australia (LCA) showed that half of women lawyers and one in three men reported they had been bullied or intimidated in the workplace.