Melbourne lawyer struck off for $12m scam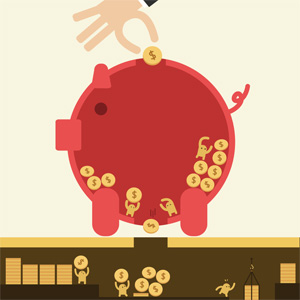 A former lawyer who built a Ponzi scheme with over $12 million of client money has been struck off the roll and banned for life.
Chief Justice Marilyn Warren heard the application to remove Philip David Linacre from the Roll of Legal Practitioners this week (24 March) and immediately made the order.
The Legal Services Board (LSB) in Victoria has revealed that in 2012 Linacre walked into the LSB offices and confessed to having stolen his clients' money through an elaborate investment scheme.
Australian musician Joe Camilleri has been named among Linacre's clients. Camilleri reportedly lost $200,000 after investing the money with Linacre between October 2010 and September 2011.
Linacre was charged in September 2013 with 21 counts of obtaining property by deception. The charges related to the misappropriation of funds from 17 clients.
The LSB laid a further five charges for trust account violations totalling over $200,000.
Linacre pleaded guilty to all charges and is awaiting sentencing.
"This case shows the dramatic impact of regulators working closely with police against major criminals," said LSB chair Fiona Bennett.
"Sadly, rare instances of legal fraud like this case require the swiftest action and removal from the licensed profession."