Out with the old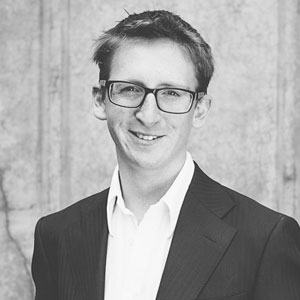 A 30-year-old partner at a boutique firm he co-founded with a national law firm practice leader has said the large law firm model is turning young lawyers off.
James Ryan (pictured right) started the boutique property practice Speirs Ryan with Robert Speirs (pictured below) in March.
Ryan told Lawyers Weekly that the inflexible nature of many large law firms has meant increasing numbers of young lawyers are looking at their options.
"I don't think the traditional approach, where you are sweating it out on the promise of partnership 10 years down the track, this does not satisfy our generation," said Ryan.
Ryan was a senior associate at Piper Alderman in Sydney before establishing Speirs Ryan with Speirs, who was a partner for over a decade at Pipers, leading the firm's Sydney and Melbourne property practice.
Ryan said the desire to move away from the large law structure was the primary reason he and Speirs launched their own firm.
"By removing that structure, we can tailor billing arrangements and think outside the box and really innovate," he said.
Bye-bye billable benchmarks
The unprecedented number of boutique law firms that have been established this year have led to the pillars of the large law firm model in Australia being openly called into question and in many quarters, castigated.
Speirs Ryan, like the recent market entrants Keypoint Law, does not set daily billable-hour targets for its lawyers.
"Our view is that workflow is often lumpy and beyond control," said Ryan, adding that his small team are all expected to "pitch in and get the work done" as it comes through the door, rather than being focused on individual targets.
Within three months of opening its doors, Speirs Ryan has acted on matters to the value of half a billion dollars in transacted property.
"Like many within our industry, I was particularly disengaged with the way large law firms were operated – seemingly void of quality management, commercial responsiveness and innovation," said Ryan.
Ryan's thoughts are echoed by many recent market entrants that are headed by some of the most well-known names in the private practice space.
Tony O'Malley, the former head of King & Wood Mallesons in Australia, said that he felt "liberated" after starting the boutique practice LCR Advisory with KWM veteran Tim Blue.
The former senior Minter Ellison partner Mitzi Gilligan also told Lawyers Weekly that she was motivated to set up Hive Legal in order to start a firm with "a clean slate… for the contemporary legal market".
Accordingly, Hive has done away with the billable hour and offers lawyers the chance to work flexibly.
Senior DLA Piper partners Simon Davidson and Peter Monk, the latter of whom was the firm's Melbourne head, have also joined Hive.
Young lawyers such as Speirs and Oliver Talbot, who was made a partner at McCullough Robertson at 30 and co-founded his own firm in Brisbane in March, also believe new firms are already competing with the large firms for the best young talent.
Talbot previously told Lawyers Weekly that his start-up has attracted expressions of interest from university medallists.
"You would think being small would be a hurdle to that [attracting staff], but we have had the opposite experience," said Ryan. "We have had people knock on the door from a number of different firms… there is an overwhelming feeling of discontent at the large firms."