Firms told to fork out more dough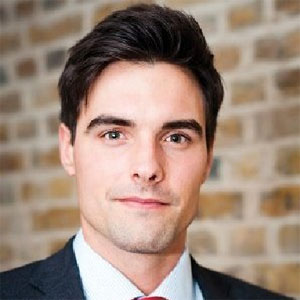 A legal recruiter is advising firms to stretch their budgets come salary review time next month or risk losing lawyers.
Thomas Eckardt (pictured), legal consultant at Robert Walters in Sydney, revealed to Lawyers Weekly that big firm lawyers are expecting 15 to 20 per cent salary increases after a number of national and global firms announced plans to lift pay freezes this year. The reality, however, is that most partners and HR professionals he has spoken with are planning pay rises of around two to four per cent.
Eckardt said he is encouraging clients to meet salary expectations in order to retain their lawyers, but doubts that many firms will heed his advice.
"Lawyers are looking at what their peers were on a couple of years ago [before the pay freeze] and expect to be on that, but I just don't think that's going to happen," he said.
"Ten per cent would be a very positive outcome for most."
Large law sell not based on money
Eckardt explained that large law is counting on the fact that experience at a national or global firm is still coveted by lawyers. He cited the quality of training, mentoring, high-profile work and access to legal leaders as benefits that could compensate for modest salary increases.
Moreover, firms may not be in a financial position to meet the salary expectations of lawyers. Eckardt said a number of firms are under pressure to cut costs in order to offer more competitive rates to clients, who "no longer need to, or want to, pay large law firm fees".
He added that large law partners who have recently started their own boutique practices, such as LCR Advisory and Hive Legal, are capitalising on their ability to charge less and earn more in simplified firm structures.
Eckardt's observations are based on the findings of a national survey conducted by Robert Walters, which interviewed around 1200 legal hiring managers on their recruitment strategies for the next six months. The survey found 45 per cent expect to increase wages in the next six months, 50 per cent expect salaries to remain the same and five per cent expect salaries to decrease.
The research also singled out commercial litigation as one of the bright spots of Sydney's legal jobs market in 2014. Insurance and construction lawyers are also likely to be in greater demand as large projects get signed off and commence.
Overall, 20 per cent of legal hiring managers are more likely to hire in the next six months compared to the last six months, with mid-level legal professionals being the most sought-after candidates, according to the survey.