Shine loses its sparkle for senior leader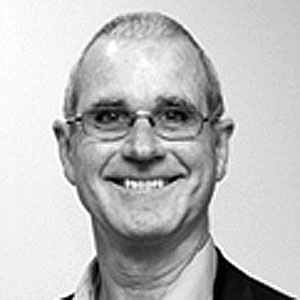 A key member of Shine Lawyers' management team has joined a boutique firm and will be chairing a major conference in August.
Graeme McFadyen (pictured), the former Chief Operating Officer (COO) of Shine Lawyers, joined the Brisbane office of corporate boutique Russells just over a month ago.
Speaking to Lawyers Weekly, McFadyen, who is also a former CEO of Trilby Misso, said that a desire to work in a collegiate and smaller practice was a major factor in his decision to leave Shine after 18 months.
"Clients, in my experience, want a lawyer to become part of the team, but how can you do that if you don't get out of the office?" he said.
"We have won a number of jobs at Russells as we have been the only lawyers that have turned up to speak to the principals."
McFadyen claimed that in the current climate of heightened competition from small boutique firms and large global entrants, firms that rise above internal political concerns would succeed in a disruptive market.
"Clients are much more sophisticated about service providers and, regrettably, lawyers have lost the respect of the commercial community," said McFadyen, adding that many clients don't see their relationships with external legal providers as one that needs to be fostered anymore.
"Lawyers, more than any[one] else, should be listening to their clients. Not many lawyers ask clients: 'why do you use me?'
"There is a very good reason to ask that."
McFadyen was one of the key senior managers at Shine when the law firm listed on the Australian Securities Exchange last year.
McFadyen described Shine as being a "great firm", but said that part of his reasoning in leaving the firm was that the role was too demanding.
Shine sought to raise $45 million, with McCullough Robertson acting for Shine.
Russells has an additional office in Sydney.
Where is the money?
McFadyen will be chairing the annual Australasian Legal Practice Management Association (ALPMA) Summit to be held in Melbourne from 27-29 August.
In addition to being the chair, McFadyen is also speaking on the topic of 'Where is the Money?'
He will address a range of issues, including liquidity management and how practice governance, client selection and communications impact cash flow.
"Lawyers are very guarded about sharing information," he said, adding that practice managers and indeed CEOs are not so reticent to share information on topics such as recruitment, reporting and IT systems.
Other speakers at the conference include demographer Bernard Salt, futurist Craig Rispin and Paul Malliate from PSS Global. Malliate will be talking about legal project management and establishing a climate for change at your firm.
The former attorney-general, Nicola Roxon, will also be tackling the topic of 'Women as Leaders and Leading Lawyers'.
"I am looking forward to hearing from Nicola Roxon, in terms of her career and hearing about leadership in a political context, and how she transferred from the law to politics and then transferring out of politics," said McFadyen.
Lawyers Weekly is the media partner at the ALPMA Summit.
You can find out more information on the ALPMA Summit here.