ALA slams ban on CLC advocacy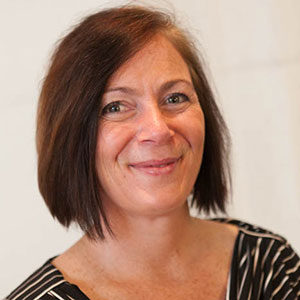 The head of the Australian Lawyers Alliance (ALA) has described the government ban on advocacy by Community Legal Centres, which took effect yesterday (1 July), as "extraordinarily disheartening" to lawyers working in the sector.
The Federal Government has prohibited CLCs from using government funds to advocate for policy or law reform.
The new policy removes conditions in service agreements that previously granted CLCs the right to enter into public debate or criticism of the Commonwealth without having to obtain advance approval.
"The CLCs are representing the people who are the most vulnerable and the least able to be advocating on behalf of themselves, yet they have effectively been told they have to be quiet," ALA president Geraldine Collins (pictured) told Lawyers Weekly.
Collins claimed community lawyers are in a unique position to make first-hand observations on the broad impact of government policy and laws, and are therefore well-placed to comment on reform measures.
She cited taxi driver insurance reform in Victoria and the issue of misleading home loan contracts in NSW as two of many instances where CLCs have improved access to justice through advocacy.
"Say it was a private lawyer in that situation, they might deal with one person but they wouldn't realise that there is this broad base problem; a legal centre would get 50 or 100 people coming in with the same problem so that gives them a really unique opportunity to identify things properly," she said.
Attorney-General George Brandis has argued that the restrictions will redirect focus back to front-line services for individual clients, rendering legal aid more cost-effective.
Collins pointed out, however, that the policy contradicts findings published in a draft report by the Productivity Commission in April, which nominated advocacy as a central driver of efficacy in the delivery of legal aid. The report also found law reform activities to be a "necessary means to stretch the value of finite funds to maximise benefits to the community".
"The productivity commission's draft report specifically recognised the value and importance of the advocacy work," said Collins.
"It recognised that it in fact caused greater efficiency for policy development and for law reform, and yet the government is now saying … that funding is conditional upon CLCs not undertaking these activities."
The 'gag clause' follows a $6 million cut to legal assistance services in the federal budget. This cut falls on top of the $43.1 million funding cut announced last December.
Collins said resource scarcity, combined with the prohibition on advocacy, will result in a "vicious spiral".
"[CLCs] might be seeing the same problem being caused by the same piece of legislation or issue and now can't do anything about it. This means the problem will continue to place demands upon the service.
"[CLCs] are already poorly resourced and quite frankly struggling to cope with the demands."
The government continues to supports advocacy work performed on a voluntary basis, but Collins said this proposition is unrealistic as volunteers have varying levels of capability and may not encounter systemic issues because of the casual nature of their work.
"Advocacy work is a skilled area; to say that one can still do advocacy through the provision of voluntary work simply does not … give due and proper recognition to the importance of the work," she added.