Bringing the law in-house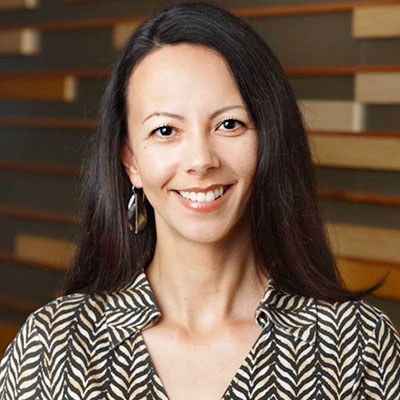 Providing proficient legal assistance during tumultuous regulatory change in the banking and financial services sector has seen Westpac named as one of three finalists for The In-house Team Award, proudly sponsored by e.law
The 230-strong Compliance, Legal and Secretariat  (CLS) team at Westpac, led by the chief compliance officer and group general counsel Rebecca Lim (pictured), held the corporation's hand as it interacted with government and regulators over the content and range of proposed law and regulation, and provided draft provisions.
It also interpreted new law and outlined its impact on the business, and set up commercially viable solutions to not just ensure technical compliance but also competitive advantage.
According to head of knowledge and development Justin Moses, CLS's biggest challenge was to deal with the Future of Financial Advice (FOFA) reforms.
"If you look at the amount of legal resource and the amount of focus that's needed to be given to a single initiative, I would say that FOFA would be right up there," Moses said.
"For an organisation like us in the financial services sector, there has also been a lot of global regulatory reform."
Kylie Gray, who leads Westpac's Group Technology and Operations Legal Team, and is a finalist in the Corporate Counsel category.
Telstra Legal Services Group was the other nominee in the category, and was involved in a number of transactions over the financial year.
The group was involved in the ongoing renegotiation of the National Broadband Network deal with the Federal Government and NBN Co to put the broadband policy in place.
It has also started legal proceedings against Optus for misleading mobile coverage advertising.
This resulted in the Court ordering Optus to put corrected advertisements in newspapers, online and in its shops and to write to new customers correcting the claims and offering penalty free contract exits.
Rounding out the nomination list is Perpetual Limited, a team of 10 lawyers who work with each of the firm's business units, including Perpetual Investments (funds management), Perpetual Private (specialised advice, platforms, and philanthropic services), as well as the support functions for those businesses, including finance, IT and human resources.
The firm was involved in one the most publicly-contested acquisitions of 2013 when it tried to acquire The Trust Company, and locked horns with IOOF Holdings and Equity Trustees during the bidding.
The 10-month process saw Perpetual gain a range of regulatory approvals, as well as making a voluntary submission to the ACCC, which found the acquisition would not significantly reduce competition in the trustee services industry.
Perpetual eventually implemented its proposal to acquire Trust Co as in December.
The winner will be announced at the Lawyers Weekly Law Awards in Sydney on 8 August. Tickets are available here.