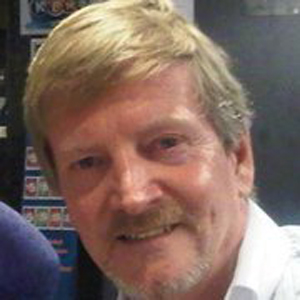 Melbourne's Leo Cussen Institute stated it could not afford to "carry" a legal veteran due to a substantial shortfall in income for 2013, but financial records show that profits declined by less than $10,000 last year.
Leo Cussen recorded $137,660 in profit for the year ended 31 December 2013, compared to $146,984 for the previous year, according to financial statements submitted by Leo Cussen to ASIC and obtained by Lawyers Weekly.
This represents a decline in profit of $9324.
The legal educator had claimed in July 2013 that it could "no longer afford to carry" legal mentor and former law firm partner Garry Mann (pictured), 61, after he fell ill.
Mann subsequently launched legal action against Leo Cussen for alleged breaches of the Disability Discrimination Act. He is seeking damages for alleged discrimination, including loss or potential loss of his position as a mentor/legal practitioner, loss of income, loss of self-esteem and loss of career satisfaction and enjoyment.
Leo Cussen, represented by Maddocks partner Ross Jackson, filed a reply earlier this year.
In that reply, Leo Cussen said it was "facing a substantial shortfall in income for 2013".
An unexpected downturn in overseas student numbers was cited as one of the reasons for the shortfall.
However, financial statements reveal that Leo Cussen's total revenue increased in 2013 compared to 2012, with only a slight decline in profit.
The amount of "cash on deposit" also increased from $5,716,019 in 2012 to $8,322,714 in 2013.
Lawyers Weekly approached Elizabeth Loftus, executive director at Leo Cussen, to explain the basis of her assertions to Mann regarding the Institute's ability to pay his salary. She declined to comment on specific issues relating to the matter while it is before the court.
Garry Mann also declined to comment when approached by Lawyers Weekly.
The story so far
Mann contracted an illness in or around July 2010 and took around 26 weeks' leave associated with that illness in 2012, according to the statement of claim.
In July 2013, Mann's treating physician deemed him fit to perform his mentoring role with "reasonable adjustments".
The adjustments included: reducing the number of trainees that Mann would be required to mentor, modifying his working hours to no more than 38 hours per week and limiting his responsibility for topic coordination.
The Institute claimed the adjustments "were not reasonable" and would have imposed significant additional workload on other employees.
On 16 July 2013, a day after Mann was shortlisted for the Law Institute of Victoria's Mentor of the Year Award, he was informed that his employment as a mentor would be terminated.
Leo Cussen believed that Mann was unable to perform the inherent requirements of the role.
By 13 December 2013, after a second medical report had been obtained, Leo Cussen told Mann that it had decided not to terminate his employment and expected him to resume his original full-time role on an ongoing basis.
Mann is still employed by Leo Cussen as a legal practitioner/mentor.
Prior to joining Leo Cussen, Mann worked as a sole practitioner in Melbourne and had previously been a partner at Read Kelly and Riordan Partners.
The case continues.