Timesheets suit blokes best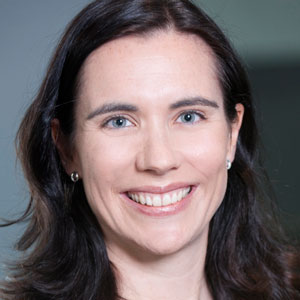 The head of Hive Legal believes less efficient male lawyers often get promoted over women because they bill more.
Jodie Baker (pictured), the managing director of Hive, was speaking at the ALPMA Conference in Melbourne last week. She believes time-billing rewards inefficiency, is bad for clients and bad for diversity.
"If you are a person who is really efficient and you deliver an outcome to the client in two hours and the person next door takes four hours, and that is a regular occurrence, what is interesting is, who is the person that is going to get promoted?", she asked, before answering that is going to the person who is billing more, despite the fact they are "slower and less efficient".
Baker contends that under such a traditional law firm structure, it is women who are marginalised.
"You get a whole lot of people, women, who come into the office and are super-efficient because they want to get home because they have another life somewhere else, [yet] they are not the ones that are going to be rewarded for being efficient and delivering great outcomes for their clients."
"That is not going to be good for diversity and it is also not great for the clients."
Baker was one of the founders of Hive Legal, a boutique firm which opened its doors this year. The firm has terminated timesheets and offers clients fixed-fees.
"In the early days we had new clients asking us for hourly rates, and we said we can do that, but this is the fixed rate we can charge, or, we will do two matters at the same time – one based on fixed rates and one hourly rates," she said. "But within a minute each client moves to fixed rates because they get better value for it."
In addition to moving away from hourly rates, Hive encourages its lawyers to work flexibly.
Baker, who was previously a solicitor at Minter Ellison and a corporate lawyer with Goldman Sachs JB Were, believes that if more firms ditch timesheets and offer flexible work options, more women will stay in the profession.
"It got to the point in my 30s where I watched a huge number of my peers step away from the industry all together," said Baker. "Smart, experienced, super-qualified people who just said this is too damn hard and most of them were from top-tier firms."
Baker said that since she started her law degree over 20 years ago, "not much has changed for women", and she cited her seven year-old daughter, both from the point of view of spending time with her and if she chooses to study law when she is older, as part of the reason why she is agitating for change.
"I am very personally motivated to see some systemic change going on that calls into question the models we have in place now and I do believe the changes can happen in a traditional environment."
Hive won the ALPMA/Telstra Thought Leadership Award at the ALPMA Summit's Gala Dinner.
Virtual….. But keeping it real
Despite Hive being a "virtual firm" where lawyers are encouraged to work remotely, a key part of its model is mandated office time.
Every Wednesday at 11am, all of the Hive's 11 staff members must be ensconced in the firm's Melbourne office, and stay for at least one hour.
"Nothing replaces sitting and having a coffee with somebody, having a joke in the office, drinking together [the firm has Friday night drinks], all of those things are fundamental to building up enough trust in the team to building up where you want to be."
Baker said that there is no other mandatory aspect to Hive's offering, and staff can choose to stay longer or not on a Wednesday if they wish.
"The opportunities are there to build up the culture…. So when you are looking for support or collaborating on a matter or video conferencing, it is just easy to do that because you have a relationship with these people.
"You have to have face-time to make virtual work properly."
Baker was part of a panel discussion on the Friday morning of the Conference (29 August). The other panellists were Anita Bennett, a director of people, development and communications with AdventBalance, and Frank Russo, a partner at Pitcher Partners.
Bennett made the point that when it comes to supporting younger staff, it can't be something that is forcibly mandated.
"I have seen it previous firms I have worked in where HR says 'lets implement a mentoring program,' she said. "It just doesn't work unless the mentor and mentee are actually engaged in the process."