Boutiques lead reform agenda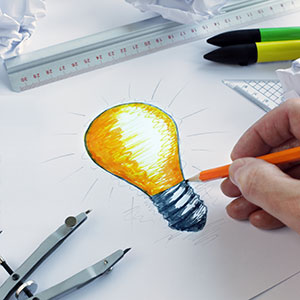 A legal survey praised start-ups such as Hive Legal and Keypoint Law for challenging "sacred cows" such as timesheets and office time.
The 2014 Legal Innovation Index was released last week (18 September) by LexisNexis Pacific and Janders Dean.
It recognises firms for initiatives that tackle the traditional law firm 'sacred cows' of the billable hour, time recording, office-bound staff and remuneration.
Boutique firms dominated the list, with four-lawyer outfit Clearpoint Counsel recognised for delivering legal services through a genuine alternative model.
Hive Legal received a nod for employee engagement, flexible work environment and fixed-fee pricing. The 'virtual firm' was also recognised as a thought leader last month (28 August) at the ALPMA/Telstra Thought Leadership Awards.
Other boutiques named in the Index were: Keypoint Law for its working and remuneration environment for staff and value for service; LegalVision for its uber-specialisation, flexible working models and internal and external collaboration; Nest Legal for its approach to client service, and Nexus Law Group for its 'Open Law' model and bespoke digital practice management system.
Highly Commended awards were also presented to Coote Family Lawyers, JRT Partnership, KWS Legal, Turnbull Hill Lawyers and New Zealand's Chen Palmer and Simmonds Stewart.
Dr Marc K Peter, chief operating officer of LexisNexis Pacific, commented that innovation is no longer confined to large firms or future-thinking teams.
"Firms of all sizes are challenging the traditional operating models to deliver more engaged staff, more efficient systems and more value for clients as we see in these Index participants," he said.
Steven Hallam, a partner at Deloitte Digital and one of the members of the judging panel, said the firms named by the Index are responding effectively to "digital disruption".
"Entrants are taking advantage of trends such as cloud, mobile, analytics, social, micro-tasking and crowd sourcing which is having a tangible impact on both the client and employee experience," he added.
Hallam spoke on the topic of Professional Services in a Digital World at the Janders Dean Legal Knowledge and Innovation Conference (19-20 September).