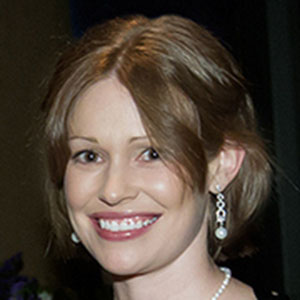 The head of Women Lawyers of Western Australia (WLWA) has raised concerns over the legal profession's slow progress in addressing gender bias in the wake of a new report.
WLWA president Cathryn Greville (pictured) spoke to Lawyers Weekly following this week's (23 September) release of the WLWA's 20th Anniversary Review of the 1994 Chief Justice's Gender Bias Taskforce Report.
The Review documents the profession's progress since a 1994 report into gender bias issues and provides 197 recommendations, 48 of which relate to career progression and judicial appointments.
Greville commented that, 20 years on, women still face considerable inequality in advancing their careers and being appointed to the judiciary.
"These areas have seen the least change over the past two decades, which is extremely concerning," she said.
"Succeeding in the law is much more difficult for women than men, and women continue to face challenges that men simply don't face."
Many women reported negative experiences related to taking maternity leave, reintegration into the profession and flexible work practices, particularly perceptions surrounding those working under such arrangements.
These experiences are contributing to the high attrition rate among women, according to Greville.
Earlier this year, the Law Council of Australia released its landmark National Attrition and Re-engagement Study (NARS), which found that women are leaving the legal profession due to significant levels of discrimination, among other factors.
More than six months on from the NARS report, one of its key architects, Fiona McLeod SC, told Lawyers Weekly that the Law Council of Australia is planning to hold a symposium that will produce some consensus statements, set goals and articulate policies that firms can adopt to promote gender diversity.
Many of the recommendations in the NARS are echoed in the WLWA Review.
The Review recommends that unconscious bias training be mandatory and regular as part of continuing professional development requirements. It also urges firms and legal employers to: amend promotion criteria that is purely based on post-qualification experience; provide reintegration training for women on leave or returning from leave to maintain their skills and knowledge, and implement strategies to counter the view that flexible work equates to low career aspirations.
Falling on deaf ears
Of the points in the 1994 report, some were implemented in full, some in part and many not at all.
One of the recommendations not adopted called on the WA Law Society to undertake an annual review of the degree to which all employers, the Bar and government agencies conform to a set of criteria concerning gender bias and publish the results.
"This remains outstanding, despite the positive effect that public reporting has been shown to have on gender diversity within the corporate and government sectors," said Greville.
Introducing part-time judicial service also remains outstanding since it was recommended in 1994.
The Review also discusses issues that did not feature in the 1994 report, including salaries and drawings.
It has been recommended that employers conduct annual equity pay audits, and that performance reviews and promotions be based on outcomes and efficiency as opposed to billable hours achieved, with a genuine recognition of non-billable contributions, such as mentoring and pro bono work.
The illusion of inclusion
According to the Review's foreword, the findings are consistent with observations made in 2005 by Baroness Helena Kennedy QC about the progress made in eliminating gender bias in the law in the UK.
Kennedy coined the term "illusion of inclusion", referring to the visibility of women in the legal profession as masking the reality that professional structures still do not adequately accommodate women's lives.
"Certain attitudes to women remain unchanged … the failure is that we still do not take sufficient account of the ways that women's experience is different from that of men," said Kennedy.
Greville claimed that challenging the "illusion" and changing professional structures to better reflect the needs of women was at the heart of the work done on the Review.
She pointed to a "pressing need" for greater flexibility and acceptance within the legal profession to allow lawyers to take career breaks when required, and to successfully juggle their work and personal responsibilities while still practising law.
"I think for many years the profession has been complacent, relying on the idea that high numbers of women law graduates will eventually flow on into leadership positions.
"This argument is obviously flawed because women have been graduating law schools in greater numbers for many years now and this is not reflected at the top levels of the profession.
"So we know it is not just a numbers game. If it were that simple, we wouldn't be where we are today."
Men, who hold key decision-making positions in what is a male-dominated profession at the senior level, will also play a critical role in breaking down cultural barriers that are stifling women's careers, she added.
She singled out unconscious bias training and eliminating inflexibility and discriminatory attitudes in the workplace as areas where men could make the most impact.
WLWA plans to work with the government, law firms and industry bodies on the recommendations and monitor the progress of implementation in the future.
It will also provide regular updates to the profession and broader community about this process.
Greville will be part of a panel session on gender bias in the law at the upcoming Australian Women Lawyers National Conference in Adelaide from 3 to 5 October.