Top pro bono lawyers find rewarding work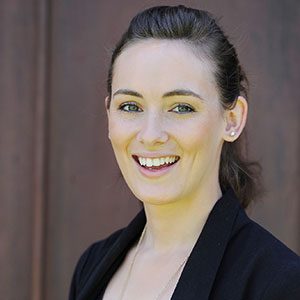 The pro bono finalists at this year's Lawyers Weekly Women in Law Awards are as diverse as they are impressive.
The Pro Bono Award finalists at this year's Lawyers Weekly Women in Law Awards are as diverse as they are impressive.
Lawyers Weekly spoke to Corrs Chambers Westgarth lawyer Krista McMeeken (pictured), who has been nominated for her human rights advocacy work.
"It is a real honour to be recognised at [this] level of achievement amongst [my] colleagues," she said.
Over the past year, Krista has dedicated her time to pro bono work for Minderoo, Walk Free Foundation, Australian Children's Trust, Leaping Joey, Australian Defence Force Assistance Trust and Aboriginal Legal Service.
She said that she has always had a strong sense of advocacy, particularly around indigenous issues.
"Having that link within work … [to] the issues that I dedicate my spare time to outside of work … reminds me of why I chose the law – to help others."
As an Aboriginal female lawyer, Krista believes the legal profession needs to work on becoming less intimidating if it is to encourage more young indigenous women to see it as a welcoming environment where they can meaningfully contribute.
Fellow finalist Kathryn Booth is a director at Maurice Blackburn. In 2012 she assisted with the setup of HeLP Legal Clinic, a pro bono legal clinic for patients at the Alfred Hospital in Victoria.
The clinic provides legal aid to patients who have legal issues aggravating their medical condition.
HopgoodGanim partner Freda Wigan and special counsel Lisa Lahey were nominated as finalists for their ongoing dedication to pro bono work on a high-profile murder and child custody case, which is under intense media scrutiny.
The case has been a protracted struggle to protect the rights of the children and has raised awareness of violence against women.
A partner and the head of pro bono at Wotton + Kearney, Heidi Nash-Smith, caught Lawyers Weekly's attention through her impressive work on developing her firm's pro bono commitment to the Refugee Advice & Casework Service (RACS).
Executive director of RACS, Tanya Jackson-Vaughan, described Heidi as a "rare person".
"Ever helpful, compassionate to the needs of asylum seekers and supportive of our mission, Heidi is an enthusiastic advocate with an acute legal mind to boot," said Jackson-Vaughan.
Heidi has personally contributed over 1000 hours since 2012 and was nominated as a finalist in the same category at last year's Women in Law Awards.
Claire Schneider, a senior associate at Norton Rose Fulbright, rounds out the finalists for the pro bono award.
Claire is the lead senior associate on a matter before the Supreme Court of Queensland involving a not-for-profit organisation.
She also established a partnership between NRF and the Multicultural Development Association Inc, which provides settlement services and support to refugees and asylum seekers in Queensland.