Exclusive: Maddocks to lose key team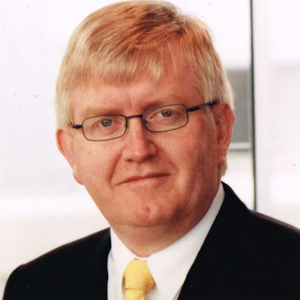 Around a dozen partners and lawyers from Maddocks' tax controversy team have ditched the firm to join Minter Ellison.
Around a dozen partners and lawyers from Maddocks' tax controversy team have ditched the firm to join Minter Ellison.
Maddocks' tax controversy team includes four partners in Sydney and Melbourne. Three of those partners, Carmen McElwain in Melbourne and Peter Poulos and Chris Kinsella in Sydney, will be joining Minters.
Lawyers Weekly also understands that the lawyers below partner level in those respective teams will also be joining Minters, taking the total headcount moving across to around 12 lawyers.
"This is part of the overall service delivery strategy for our clients," said Minters' chief executive Tony Harrington (pictured) when talking to Lawyers Weekly. "The tax practice, in particular front-end and back-end advice and disputes work, is a key part of our strategy."
Those three partners and the entire tax controversy team at the firm, believed to include more than 20 lawyers, are still currently employed by Maddocks.
Maddocks has confirmed with Lawyers Weekly that lawyers within the tax controversy team will be leaving at different intervals over the coming months.
"Most members of the team based in Melbourne and Sydney will leave the firm progressively at the conclusion of current matters," said Maddocks CEO Michelle Dixon in a statement. "Out of respect to these people, whose situations vary, we will not offer comment on our individual lawyers' employment conditions."
Angela Wood, a Melbourne-based partner in Maddocks' tax controversy team, will not be going across to Minters, even though it is understood that she will be leaving the firm.
Wood did not return messages left by Lawyers Weekly prior to deadline.
With these imminent departures, Maddocks has indicated they will ditch their tax controversy practice altogether.
"Following a strategic review of the business, the members of the tax controversy team will pursue opportunities at other firms," said Dixon.
"We're grateful for their contribution to our success as a firm over the past 10 years and wish the departing members of the team all the very best for the future in their new homes."
Maddocks still boasts on its website that it has the "premier dedicated tax controversy practice in Australia".
Maddocks has indicated that education, government, infrastructure, healthcare, professional services and technology will become the key focus areas for the firm in the future.
Minters want more
A key plank of Maddocks' tax controversy practice was its Tax Controversy Advisory Board (TCAB), which provides strategic advice to the tax team.
The chairman of the TCAB is Paul Koenig, a managing director of the European Australian Advisory Group and a former partner of PwC. Other members of the five-person TCAB include Kevin Fitzpatrick, a former chief tax counsel with the Australian Taxation Office.
While Maddocks has indicated the TCAB will be disbanded, Minters has told Lawyers Weekly that it would like to bring the TCAB across.
"We haven't sat down in detail [with the TCAB], but we see that as a critical part of the team, as Carmen McElwain does," said Harrington
The departure of the highly-regarded tax controversy team is the latest in a series of high-profile defections from Maddocks this year.
Partner departures in 2014 include Stan Kondilios, the former chair and Sydney head of the firm, and Peter Shaw, the former head of the firm's corporate group.
Shaw joined another senior corporate partner, Peter Keel, who left Maddocks in 2013, to launch start-up consultancy firm Ash Street.