Firms still paying for time billing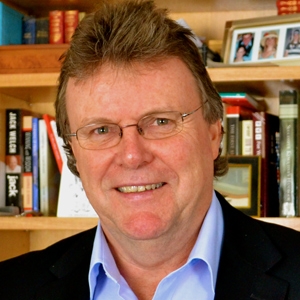 More clients are requesting fixed-fee pricing, but firms keep investing in new ways of capturing time, a new study has found.
The percentage of large law firms with more than a quarter of their clients requesting an alternative fee arrangement (AFA) has almost doubled since last year.
While firms are more likely to invest in systems that support AFAs this year, 43 per cent are also investing in systems that capture more billable time.
These findings are from a study conducted by legal software provider Aderant, which interviewed 227 firms in 13 countries, including Australia. More than half of the respondents represented firms with 50 or more lawyers.
Legal consultant and former Maddocks managing partner John Chisholm (pictured) told Lawyers Weekly the report confirmed that many AFAs are "billable hours in drag", with firms continuing to spend money on technologies that track time, such as mobile apps, to inform their so-called fixed rates.
Chisholm said the trend is symptomatic of the slow and reactive approach to AFAs taken by Australian law firms.
"Most firms don't want to change the system unless they're being made to, let's be frank … it's somewhat disappointing but understandable," he said.
A mistake that many firms are making is "trying to be all things to all people" by offering a multitude of AFAs alongside time-billing, continued Chisholm.
He said firms need to be "courageous" and dump timesheets altogether.
"Firms that have been more successful and even more profitable … say, 'we can offer clients different options, but hourly billing is not one of those options'."
Under pressure
The Aderant study suggests that pricing pressures influence technology spending decisions.
Almost three quarters (74%) of firms feel increasing pressure from clients to lower hourly billing rates. Among these firms, the two most frequently cited IT spending initiatives are systems to automate processes and workflows and tools to improve the productivity of lawyers and timekeepers.
Productivity gains, however, do not necessarily translate into higher profits for firms that are hanging on to time-billing, claimed Chisholm.
"If I come up with something that allows me to do something in an hour that would have otherwise taken me five or six hours and I was charging my clients by time or by the hour, that's dumb isn't it because any productivity gains I'm losing in profit," he said, adding that more firms are appreciating that investing in technology that results in greater efficiency reaps rewards under a fixed-fee model.
The report also revealed that large law firms are seeing more requests for AFAs than small and mid-sized firms.
Chisholm said general counsel, who tend to deal with large law firms, are driving demand for AFAs, while small business clients are often unaware of the AFAs available.