Regional firm cashes in on globalisation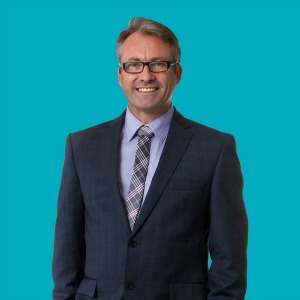 Wollongong-based firm RMB Lawyers has reinvented itself as a low-cost, high-quality legal service provider and hopes to snatch work that would otherwise be outsourced to Asia.
Managing partner Craig Osborne (pictured) told Lawyers Weekly that his firm aims to transcend the three-tiered system by operating under a "reverse globalisation" model rather than as a traditional mid-tier law firm.
In a bid to price more competitively, the firm introduced fixed fees across all its services on 1 July, sharing the risk of legal action and reducing costs for clients.
The firm is now marketing itself as an attractive, mid-price alternative to Australian law firms based in capital cities and offshore businesses in developing countries.
RMB Lawyers' bold new strategy saw it win the Excellence in Business category at the 2014 Momentum Energy Illawarra Business Awards in October and the firm was nominated for the upcoming NSW Business Chamber Awards.
"We are making a new market for ourselves that hasn't existed in the past," said Osborne.
In only a few months, the firm has attracted interest from large national and international banks and insurance and superannuation organisations that might otherwise outsource work to cities such as Mumbai or Manila.
"There is a fair chance that in a few months' time we will be able to report that we have taken some work away from offshore businesses and back into Australia, which is great for employment in the regional space – which I think is good for everyone," he added.
Punching above their weight
RMB Lawyers is a 130-year-old law firm that has made a name for itself by taking on the 'big boys' and winning a series of 'David and Goliath' compensation, defamation and negligence cases. 
"The most recent have been against banks with respect to poor financial advice," said Osborne. "We continue to attract work in that space. We've become quite good at it."
However, document production work outsourced from capital cities is now one of the fastest growing areas for the firm.
"Globalisation means the small organisations have trouble competing, remaining relevant and using the proper technologies that will allow them to have leverage," said Osborne.
"What we're doing is inviting clients to work the other way. We are trying to commoditise legal work that has traditionally been done in capital cities."
The volume of work has been increasing in this area, but the jury is still out as to whether this radical shift in business strategy has been a success.
In August 2014, the firm's revenue went up by 10 per cent in comparison with last year's monthly average – and had risen to 15 per cent by October.
"We've taken a big step and it's working so far. Obviously, there's a long way to go in the race but we are pretty pleased with the results. We will have a clearer picture on revenue by December," said Osborne.
The firm currently has 10 partners across its Wollongong, Sydney, Bowral, Nowra, Kiama and Dapto offices. Osborne indicated that as the workflow continues to increase, the firm will look to expand into the suburbs of Wollongong or Nowra and have a large scale operation at a low-cost base.   
"We don't think the business world will be the same again. We see [it] moving faster and if we are going to steer that world properly and effectively, then we have got to be moving at least as fast," Osborne said.