If you could do it over again, would you still choose law?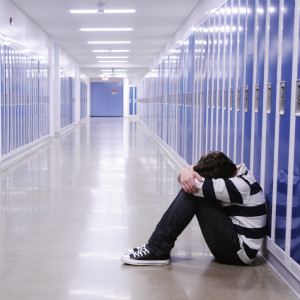 Lawyers Weekly recently tossed out the ultimate question to our readers over Facebook: "If you knew then what you know now, would you still choose law?"
Lawyers Weekly recently tossed out the ultimate question to our readers over Facebook: "If you knew then what you know now, would you still choose law?"
We were stunned by the overwhelming number of highly polarised responses we received. It appears that lawyers either love or loathe their jobs with a passion – but very few take the middle ground.
Candid replies such as Jess Reid's "Not a chance. It's been nothing but torture" and another contributor's "Nope! I feel dead inside" were diametrically opposed to Liana Naamneh's "Law forever :))" and Zein Jomaa's "1000%" yes.
Out of a total of 66 respondents, 56 per cent said yes, they would still choose law; 35 per cent said they would go into a different field; and 10 per cent said they were not sure.
The top comment came from a pseudonymous contributor, Joe Smith, who had plenty of damning things to say about working at a top-tier firm.
"The answer would be a resounding no from me. I look round at all the intelligent, nice, good people and see how the constant long hours, demanding work and dickhead partners eventually get them all down until they are empty shells of who they once were.
"It is not uncommon to see people crying or generally depressed. Without sounding too hyperbolic, law firms are where dreams go to die."
Smith said students should choose something other than law, but if they are really set on it, they should "go anywhere but a law firm".
"If you are good enough to get into a top-tier firm you are good enough to do medicine. Do that instead," he added.
Plenty of respondents shared Smith's disillusionment with the profession, to the extent that Claudia Richardson wrote, "These comments are making me cry".
Lynn Fleischbein said, "Long hours, never feeling free from responsibility, having to work twice as hard when you come back from vacation because there really isn't such a thing as vacation, trying to hunt clients down to make them pay. What's to rethink?"
In a similar vein, Joanna Reid said she had just quit her job that day and had "never felt more relieved or happier". Ann Day described working as a lawyer as the "worst job ever".
These negative responses reflect the recent National Attrition and Re-engagement Study, which found unacceptably high levels of stress, depression, bullying and harassment within the legal profession.
Many respondents said it was so difficult to secure a job that this alone would change their decision to study law.
"As much as I enjoyed my studies … I'm not sure I would [because] getting work as a new graduate is proving extremely difficult. Unis are churning out graduates and there are not enough opportunities out there for us," said Ky Johanssen.
Rhiannon Worland said she gave up looking for jobs in the law and is now working as an executive assistant getting paid much more than she would if she had pursued a legal career.
Others maintained that the rigorous training involved in becoming a lawyer remained useful even if one did not go on to practise law.
"I wouldn't change the fact that I have a law degree for the world. It is useful in everyday life and in business. The only thing I regret is getting admitted as a solicitor – outlaying the fees for a role that never eventuated," said Benita McKay.
However, despite such negativity, a majority of respondents had no regrets and reported strong job satisfaction and high engagement and interest in their work.
"Yes, absolutely. There's nothing else I would choose!", "Would do it again in a heartbeat" and "Of course! Law is intellectually stimulating and there's no end to learning and growth. It's challenging and exciting and offers a career with a purpose" were three such comments.
Overall, however, lawyers had very little to say in favour of private practice: "Stay away from the very large firms," warned one respondent; "Everyone I know in private practice wants out," said another.
"Private practice… Boy was that a baptism of fire!" wrote Vesna Smigowski, adding that the skills she learnt in the "cut-throat" world of private practice were invaluable to her career in politics.