Partners, talk to your lawyers or risk losing them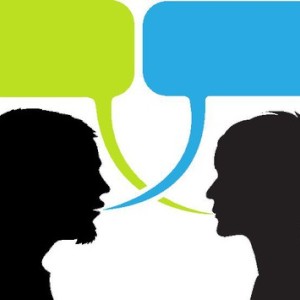 Partners are critical to the retention of talent, but many don't make time for their lawyers, HR experts have claimed.
Co-head of expertise at Ashurst, Nicola Atkinson, and people and development manager at Henry Davis York, Deb Zurnamer, were part of a panel discussion entitled A Call to Arms: Scrutinising the Battle for Talent in Firms at the Australia Law Firm Leaders Forum last week.
Both managers agreed that partners need to spend more time speaking with lawyers about their career progression.
"Let's start having partners talking to their people and let's build on that, because at the moment we're not even getting that right and that's a real pity," said Zurnamer.
"The website of every [firm] says 'people are our greatest asset'; let's start treating them like that, let's start thinking about them like that."
Atkinson commented that partners should, at the very least, show an interest in their lawyers' professional ambitions and a willingness to help them achieve those goals.
"Have meaningful conversations about their future," she urged, adding that these conversations will improve engagement and, in turn, the likelihood that a lawyer will stay with the firm.
Another way partners can improve engagement is by giving lawyers quality work, autonomy and learning and development opportunities, according to Zurnamer. Investing in these three areas "pays off", she said, highlighting the shortage of talent at the three-to-five year PQE level.
What are firms looking for?
Zurnamer turned the discussion to how firms are strengthening their talent pipelines by making strategic decisions when recruiting graduates.
Ashurst, for example, prefers graduates who are passionate about the law, curious, self-driven and willing to be mobile, Atkinson said.
She also highlighted commerciality as an attractive quality, and even posed the question of whether lawyers should be encouraged to do an MBA. However, she also stressed the importance of strong technical skills.
"Technical legal skills are really critically important and we mustn't lose sight of that," she emphasised.
HDY is also seeking out graduates who strike a balance between technical ability and commerciality.
"It's all very well to have someone who has the technical legal skills, but if you can't put them in front of a client, obviously it's not going to work," said Zurnamer.
"I'm not looking just for black letter lawyers; what I am looking for are people who are agile, who are personable, people who can go with the flow. We need people also who are passionate and bring something different to the table."
In order to find graduates who fit the bill, HDY has broadened its search beyond the sandstone universities. Zurnamer said taking this approach has resulted in greater "diversity of thought" among graduates, which she claimed is an asset to HDY.
Atkinson admitted that nevertheless, while Ashurst draws from a breadth of universities when recruiting graduates, the firm still looks to prestigious universities for the "cream of the crop".
Not interested?
When asked whether it was still attractive to work at a law firm, Atkinson answered yes, but not necessarily in the long term.
The challenges and opportunities that law firms offer remain the primary drawcard, she said, but a desire for job satisfaction and work-life balance has driven many lawyers to consider other professions to which they can lend their legal skills.
Other factors driving lawyers away from the traditional path to partnership include a decline in the number of partner positions on offer and the fact that partners "don't look like they're necessarily enjoying it", Atkinson added.