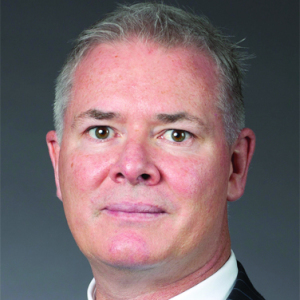 Corrs Chambers Westgarth has established an outsourcing arm known as Orbit.
The national firm has launched what it terms a "new legal resourcing business" to meet the temporary legal demands of clients, non-clients and even Corrs partners.
"Increasingly, our clients want access to high-calibre lawyers who can work with their teams on a flexible basis," said John Tuck (pictured), head of the firm's employment, workplace relations and safety team.
While Orbit will be a Corrs business unit, its staff will not be employed by Corrs. Rather, Orbit's ranks will be made up of independent short-term contractors, with each lawyer an incorporated legal practice or sole practitioner.
Only lawyers with three or more years' experience will be formally engaged by Orbit.
Corrs claims it is the first Australian firm to offer such a model.
International firms that have adopted similar models overseas include Allen & Overy's 'Peerpoint' program, launched in November 2013; Freshfields' 'Continuum' program, which uses alumni lawyers; and Eversheds' 'Agile' program, created in 2011.
The Eversheds program offers lawyers on a temporary basis "for an urgent new project or regulatory change, to cover absence, or to bring in an expert to bolster the team".
Since the launch of the Agile program, Eversheds has substantially reduced its headcount across the Asia-Pacific region.
Speaking to Lawyers Weekly, both Tuck and chief operating officer Jon Kenton said that while they had looked at such overseas programs and spoken to overseas firms, the roll-out of the Orbit program does not signal a desire to make savings measures at the firm or to reduce the size of the full-time workforce.
"Not at all all," said Kenton, it has been set up to meet existing client needs."
When asked why Corrs cannot meet those client needs under its existing model and via more traditional methods, Kenton said the firm was responding to increasing demand for short-term and temporary placements in corporate Australia, with these needs best met via "a separate model".
Kenton added this does not mean that existing secondment programs with client organisations are not successful.
However, he and Tuck said that in six months' time, they would hope to have around 40 lawyers in placements via Orbit.
Clients who use lawyers from the Orbit program will pay fees on a placement, rather than a retainer, basis.
Tuck  said that while there can be no "cookie cutter approach" regarding what sort of lawyers might be attracted to the Orbit program,  it is expected Orbit will attract senior lawyers in the twilight of their career and lawyers who might be looking to return to the law on a flexible basis.
A handful of firms in Australia, such as AdventBalance, offer lawyers to clients on a secondment or project basis.