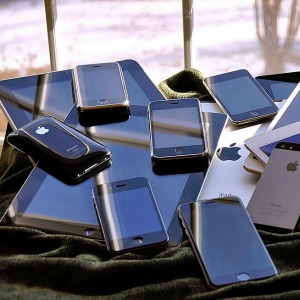 The proposed metadata mandatory retention scheme is overly intrusive, and would be costly and ineffective in preventing serious crime, according to a parliamentary submission by the Law Institute of Victoria (LIV).
"Our mobile and internet devices mean we are more connected to each other than ever, which the Government proposes to exploit by creating a spider web of records," said LIV president Katie Miller (pictured).
The institute raised more than 30 questions in its submission to an inquiry by the federal Parliamentary Joint Committee on Intelligence and Security.
The LIV said the "shell of a scheme" failed to address numerous issues and did not recognise the crucial difference between simple measures such as pulling phone records and blanket internet data retention.
"Mandatory data retention is not targeted surveillance... The Internet is not a telephone… An IP address does not identify a person," the LIV wrote, pointedly.
"The data retention scheme set out in this Bill covers all individuals without any exception or differentiation. It will impact on all Australians; including people under no suspicion whatsoever," the submission continued.
In our "data hungry world", access to metadata can reveal as much about a person as access to content, the LIV said.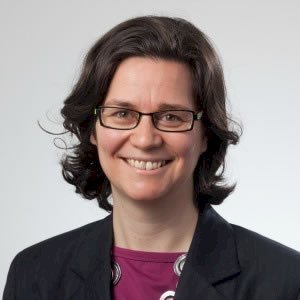 Meanwhile, the Bill has not created "meaningful safeguards" by specifying exactly which agencies have access to which personal data under what judicial oversight.
"[Mandatory data retention] is characteristic of a police state," the LIV wrote, quoting the Office of the Victorian Privacy Commissioner.
"It is premised on the assumption that all citizens should be monitored. Not only does this completely remove the presumption of innocence … it goes against one of the essential dimensions of human rights and privacy law: freedom from surveillance and arbitrary intrusions into a person's life."
The LIV cited the European Court of Justice's decision in April last year that mass data retention went against fundamental rights to privacy by making people feel that they were under constant government surveillance.
The Bill has also left out important details about the security and timely destruction of retained data, according to the LIV.
The LIV queried why two years was chosen as the retention period when a UK report has clearly demonstrated that, in an overwhelming majority of cases, law enforcement agencies only required data within a three-month period.
Even in the wake of the "recent devastating events in Sydney and Paris", there was no urgent need for the Data Retention Bill, the LIV argued.
Moreover, there are no 'silver bullets' in the fight against terrorism and there is no evidence to support the premise that countries using blanket data retention schemes have less crime than countries using targeted investigation techniques, according to the submission.
In a joint statement released in October last year, the Commonwealth attorney-general, George Brandis, and communications minister, Malcolm Turnbull, defended the Bill, saying it did not give law enforcement or intelligence agencies any capacity to access metadata beyond what they already have.
The data collected would be limited, they claimed, as would the range of agencies with access to the information.
The Bill was prompted by technological and business developments that have led to internet providers not holding on to data long enough for law enforcement agencies to carry out their investigations, they said.
"Metadata is vital to nearly every counter-terrorism, counter-espionage, cyber-security, organised crime, murder, rape, kidnapping, child sex abuse and child pornography investigation," Brandis and Turnbull said, adding that data retention was an "important next step" towards keeping Australia safe.