Into Africa for energy and resources lawyers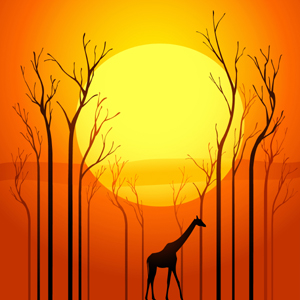 Australian lawyers are increasingly following their clients into Africa as the number of Australian resources companies with primary assets in Africa nudges 20 per cent.
Last week (10 February), Freehills released its Top 10 trends in the Australian mining industry for 2012. According to the report's author, Perth-based partner Justin Little, Africa is a "hot spot" for global minerals investment, with over 230 Australian mining companies having a physical presence on the continent.
"There is a view that much of the near surface discoveries at shallow depth have been made in Australia," said Little. "So particularly at the junior end of the mining industry, those that tend to favour the 'risk and reward' approach, a lot of them have headed to Africa to broaden the regions to which they can continue their explorations, and various parts of Africa are highly receptive of that."
For Western Australian resource lawyers, having clients that invest into Africa is becoming an increasingly important factor in order to remain competitive in what is an intensely crowded market.
Energy and resources specialist Michael Blakiston, whose firm merged with Gilbert + Tobin last year to provide the Sydney-based firm with an energy and resources practice, told Lawyers Weekly in October that around 65 per cent of his work is now centered in Africa.
"I am having to work harder due to demand, not because of competition from global law firms in Australia," he said. "A global law firm does not set up offices in Zambia, the Congo or Equatorial Guinea.
They are trying to service those markets as best they can, but I spend a lot of time in those marketplaces, so I am their equivalent and their competition."
Damian McNair, the head of DLA Piper's Australian projects and finance group, has benefitted from his firm's global connections, with the firm acting on a $10 billion coal and infrastructure project in Botswana in addition to a stream of South African-based projects.
"A significant portion of our African work is on the back of the Renewable Energy Feed In Tariff [REFIT] program," said McNair when speaking to Lawyers Weekly last year. "I do a lot of work for the Industrial Development Corporation of South Africa – which is a private equity arm of the South African government – that lends into a number of projects into South Africa."
For Little and Freehills, much of their Africa work involves assisting ASX200 companies invest in the African region.
"We follow our clients wherever we go, not just into Africa, and a lot of the on-the-ground work is still being done by a number of local African firms that can assist you on the land access," he said. "With the mining titles type work, in so far as they are ASX-listed companies, we assist them on their ASX work as well as joint ventures and sell downs and the usual sort of work they might do."

Beware of a dip in China
While investing in Africa is listed as the number four trend in the Freehills report, China's ability to continue to record strong levels of economic growth is listed as the number two ranked trend – both because of the continued opportunities it provides the Australian energy and resources sector, and the threat that a dip in China's fortunes will derail Australia's mining industry.
For Q4 2011, the Chinese economy grew at just under 9 per cent; its lowest growth rate for nearly three years.
"I think that, by and large, the expectation is that growth will remain in the 8 to 9 per cent bracket," said Little. "If it dips below that, I expect we would certainly start to feel the effects, and I think that will be predominantly felt in the bulk commodity areas of iron ore and coal."
The Freehills report nominated dealing in a constrained debt environment as the most pressing concern for Australia's mining sector in 2012, with the possibility of industrial unrest and Australia's infrastructure capacity joining Africa and China in the top five.