Back in the driver's seat: why large law partners move to mid-tiers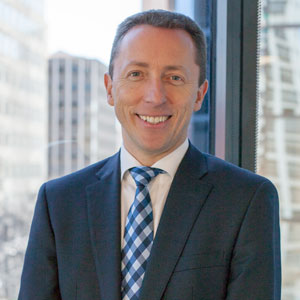 The head of Mills Oakley has claimed that partners at global firms are defecting to mid-tiers to reclaim control of their practices.
Speaking to Lawyers Weekly, Mills Oakley CEO John Nerurker (pictured) said partners are fed up with global firm structures within which they have limited influence in how the firm and, in some instances, their own practice are run.
"They're effectively treated like a highly-paid employee, but have all the risks of a business owner," he said.
"Partners want more control over their destiny … and are voting with their feet."
Control over pricing is particularly important, according to Mr Nerurker; however, this is rarely an option in global firms, forcing some partners to reluctantly charge local clients expensive global firm rates.
Among the most disgruntled are partners in the insurance, workplace relations and property space, whose hourly rates are similar to practices that deal with 'bet the company' litigation or multi-million dollar transactions.
"Partners at the coalface are trying to justify the cost to their clients; often they have no ability to recraft what they charge," said Mr Nerurker.
"You only have to lose one or two clients before you start to think, 'How many more clients will I lose?'."
Mills Oakley allows partners to set their own pricing structures, with many offering a range of value billing options, including fixed fees. This has attracted several partners and clients to the firm, claimed Mr Nerurker.
The firm has boosted partner numbers by 25 per cent and its overall legal headcount by 40 per cent in the past 12 months.
It also increased revenue by 32 per cent from $58 million in 2013 to $76.5 million in 2014.
Mr Nerurker tipped a $100-million revenue figure for 2015, claiming that the firm is increasingly taking market share from the country's national firms.
Going national
Mills Oakley is also growing geographically, opening an office in Canberra last October while preparing to launch a Perth office this March.
The Perth launch will add at least four new partners across corporate advisory, property, litigation, insurance and family law practices. Lawyers Weekly exclusively revealed last month that Kym Kerr, a family law principal at Rockwell Olivier, would be one of the founding members of the new office.
"But that is just the beginning," said Mr Nerurker, indicating that he has ambitious growth plans for Perth.
He added that he is not concerned by the bleak forecasts for the Perth market, claiming that the firm is well-positioned for growth because it can provide value to corporates that are under pressure to reduce external legal spend.