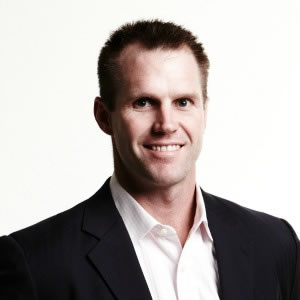 A new company called lexvoco has put legal expertise 'on call', creating novel staffing solutions for law firms and in-house teams.
Director of lexvoco Anthony Wright (pictured) told Lawyers Weekly that his business model was fundamentally different from that of traditional legal service providers.
Law firms typically operate with high overheads and high profit expectations; lexvoco, on the other hand, loans lawyers to external business as needed, giving lawyers greater flexibility and dramatically cutting costs for clients.
Mr Wright said that law firms and in-house lawyers were increasingly "under-resourced and under pressure to deliver for their clients". He founded lexvoco last year to help clients cope with fluctuating work volumes and meet the market need for 'roaming' lawyers.
Lexvoco now employs hundreds of lawyers in Melbourne, Sydney and Brisbane and provides legal services to ASX 100 companies and multi-national organisations with substantial in-house teams in Australia.
Lexvoco supports a range of billing arrangements and it is completely up to the client whether they choose to pay a fixed fee or an hourly rate.
McInnes Wilson Lawyers partners with lexvoco to provide staff with high-quality systems and support in the form of precedents and senior lawyer expertise.
Choose your hours
Lexvoco lawyers can decide how many hours they want to work: "There are lot of excellent lawyers that are looking for something different and our aim is to try to provide that for them," said Mr Wright.
When lexvoco put out an expression of interest online late last year, the business received hundreds of applications within 48 hours, showing there is a strong appetite amongst lawyers for this kind of work.
"We were actually quite surprised," said Mr Wright. "To give you another example, at least once a week we get a phone call from a very senior partner or a senior general counsel looking for an alternative."
Mr Wright said it can be difficult for lawyers to move from organisation to organisation but that it was a "two-edged sword".
"Yes, it is challenging but, equally, that's exactly why they do it. They love the ability to learn about different industries and different cultures. And also, they don't get stuck in an organisation they may not particularly like."
Lawyers working with lexvoco can also shop around for a workplace that suits them and seek out permanent work opportunities.
"If our clients like someone and the relationship is working well then we won't step in the way of that organisation making our lawyer an offer," said Mr Wright.