Asylum seeker lawyers win ALA award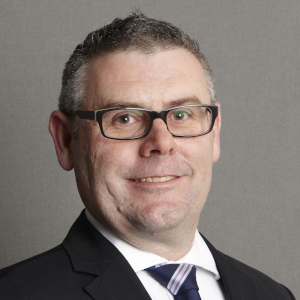 The lawyers who fought to free baby Ferouz and his asylum-seeking family from a detention centre in Darwin have received a prestigious civil justice award in Queensland.
This year's Australian Lawyers Alliance (ALA) Queensland Civil Justice Award was presented to solicitor Angus Francis from the Refugee and Immigration Legal Service, Maurice Blackburn senior associate Murray Watt (pictured), and barristers Mark Steele, Matt Black, Stephen Keim SC and Walter Sofronoff QC.
The legal team worked on the high-profile asylum seeker matter on a pro bono basis.
Ferouz's parents were also presented with the award at the ALA's Queensland state conference on February 13.
Francis, Watt and the four barristers undertook a number of legal actions on behalf of baby Ferouz, including seeking urgent injunctions to stop the family being transferred to Nauru; lodging challenges to the Migration Act to test whether a baby born in Australia to asylum seeker parents was in fact an 'unauthorised maritime arrival'; and lodging a citizenship application on behalf of Ferouz.
Even though Ferouz's legal appeal seeking the right to apply for a protection visa was ultimately unsuccessful, former Minister for Immigration Scott Morrison announced that an exception would be made, allowing Ferouz and his family, as well as 30 other Australian-born babies living in detention with their families, to be released under temporary protection visas.
Ferouz and his family were freed from detention in January. The family had been detained since Ferouz's birth 14 months earlier.
ALA Queensland president Michelle James commended the legal team on its unwavering pursuit of justice and its appeal of every legal challenge that came the family's way.
She said the lawyers made numerous direct representations at the highest political and media levels on behalf of the family.
"The baby Ferouz case was a landmark case for two reasons: firstly, it led to 31 babies being released from detention and gave them the legal right to seek temporary protection in Australia," Ms James said.
"Further, it played an historic role in giving a face to the many hundreds of children still living in detention centres today.
"This case blew open the national debate once again to demand a fair go for people escaping violence and persecution who seek a better life for their families in Australia."
The award presentation was part of the ALA's 2015 Queensland Conference which was held on the Gold Coast from 13-14 February.