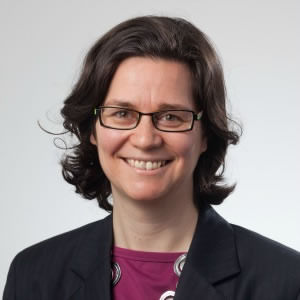 The Law Institute of Victoria (LIV) has supported the move by the Victorian government to remove time limits on child abuse cases.
There is currently only a 12-year period within which victims are allowed to sue their attackers, meaning that many adults who allege they were abused as children have limited avenues for legal redress.
"We know that it can take many years for victims of abuse to recognise what happened to them, seek treatment and then consider their legal options.
"This removal of time limits will have a really significant effect in ensuring the legal system doesn't turn its back on child abuse victims," said LIV president Katie Miller (pictured).
Ms Miller said the existing time limits, while not completely inflexible, were still a major obstacle to victims who had "put legal action into the 'too hard' basket".
The Limitations of Actions Amendment (Criminal Child Abuse) Bill 2014 was introduced to Parliament by the attorney-general, Martin Pakula, today.
This represents the first step in the government's decision to implement all of the recommendations of the 2013 Betrayal of Trust report on institutional handling of child abuse.
Mr Pakula said institutions that had relied on time limits to avoid child abuse cases should prepare to deal with an increase in litigation, the ABC reported.
In a previous submission to the Department of Justice, the LIV wrote, "Court judgments provide a valuable form of public condemnation of child abuse and create a powerful incentive for organisations to change their practices."
In the document, the LIV pointed out that victims of child abuse already face significant hurdles to bringing a successful civil law claim without the additional burden of a time limit.
Those launching a child abuse suit must first have access to financial and emotional resources and then must prove, among other things, that harm was caused and that it was the fault of the defendant.
The LIV also recommended that reforms be retrospective to provide avenues for justice for so-called "historical" abuse.
The Australian Lawyers Alliance has also welcomed the reform and is looking to other states and territories across Australia to mirror the changes.