Lawyers challenge inflexible firms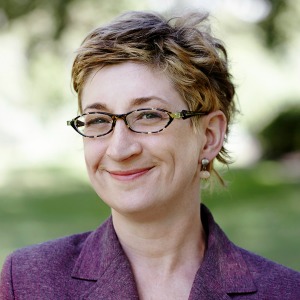 Fears of a client backlash against lawyers working flexible hours are unfounded, the head of Victorian Women Lawyers says.
VWL convener Kirsten Adams (pictured) spoke to Lawyers Weekly ahead of the April launch of new Flexible Work Protocols formulated by the industry body.
She said most firms had established flexible work policies, but few encourage lawyers to work flexibly and some even discouraged it, either directly or indirectly.
One example of how firms might indirectly discourage lawyers is by excluding flexible workers from interesting or challenging projects.
"Typically, it's only by doing that sort of work that lawyers can progress in their careers," Ms Adams said.
Resistance to flexible work practices stems from concern that clients prefer to work with lawyers who do not have commitments that limit their availability.
Ms Adams said that fear was baseless, pointing out most corporates and government departments had embraced flexible work practices long before the legal profession, which is often seen as "stuck in the dark ages".
She also argued that satisfying the client demand for responsiveness didn't mean a lawyer had to be physically in the office for 16 hours a day. Instead, firms should consider resourcing alternatives that preserve service levels while accommodating flexible work patterns.
"Flexibility, when done properly, works well for everybody involved – lawyers, practices and clients – where appropriate procedures and channels are set up to ensure service delivery," Ms Adams said.
In an effort to convince the profession to embrace flexible work practices, VWL has released a best-practice guide with six protocols that cover parental leave, part-time work, job sharing, flexible work hours and working remotely.
Each section has its own business case that lawyers can take to their superiors.
"Working with those with a need for work flexibility is in the best interests of the business; that's not something legal businesses have come to acknowledge yet.
"Too much money and time is invested in employees to lose them because the business is unable to, or not prepared to, accommodate changed circumstances for what often ends up being a very short period of those people's careers."
The VWL initiative comes a year after the release of the landmark National Attrition and Re-engagement Study, which explores the reasons for the high rate of attrition among women in the legal profession.
Ms Adams noted, however, that flexibility was not just a women's issue. Men with carer responsibilities or other commitments were increasingly demanding access to flexible work options, as are young lawyers who want to pursue interests outside of work.