Outgoing judge condemns state's chief justice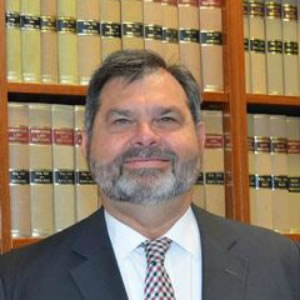 A retiring Queensland Supreme Court justice has used his farewell speech to launch a blistering attack on chief justice Tim Carmody.
In a speech to the Banco Court on Thursday (26 March), Justice Alan Wilson accused Justice Carmody (pictured) of shirking his duties and driving other judges to consider resignation.
In response, Justice Carmody released a statement dismissing Justice Wilson's claims and labelling the attack "unfortunate".
In his speech, Justice Wilson referred to Justice Carmody's appointment as a failure.
"Sadly, the current experiment, involving a Chief Justice who frankly admits he lacks that ability and has signally failed to manifest those skills, is not working – and there is no reason to think that it ever will," Justice Wilson said.
"I hear judges at all levels of seniority, including quite young ones, speaking seriously of resignation."
Justice Wilson accused Justice Carmody of shirking his duties, claiming the chief justice has removed himself from trial division sittings in Brisbane and had not heard a case since 15 February.
Instead, according to Justice Wilson, the chief justice filled his calendar with "social and professional engagements".
"The notion that there is scope for some kind of full-time public relations role for a head of jurisdiction, and little more, is surprising. So is the idea that judge-work takes second place and must give way to these kinds of events – which other judges do almost every day, but outside court sitting hours," he said.
Political allegations
Justice Wilson also alleged the chief justice had tried to interfere in appointments at the Court of Disputed Returns when it seemed likely that the election result in a key electorate might be contested.
According to Justice Wilson, appointments to this court are made by protocol on a strict seniority basis to "ensure there can never be any suggestion of political influence or motive in the appointment".
"In the teeth of a possible contest about the outcome of the election in Ferny Grove, the Chief Justice's initial attempt to contest the automatic operation of that protocol, then his attempts to speak privately with the next nominated judge to that position about what he described in a memorandum as 'unresolved concerns', was rightly resisted by the judge and unanimously condemned by the judges," he said.
While the chief justice ultimately appointed the judge nominated by the protocol, Justice Wilson suggested his actions "caused the judges so much worry".
He ended by accusing the chief of lowering morale through his public comments referring to the court as "snakes" and "scum", despite urging judges to maintain civility.
"Both the remarks, and this kind of hypocrisy, have a devastating effect on morale," Justice Wilson said.
Defence by chief justice
Justice Carmody hit back at the comments and rejected the claims made by Justice Wilson.
"I am disappointed that he would use such an occasion to embroil the court in more controversy," Justice Carmody said.
"I reject outright his attack on my integrity and performance as Chief Justice. His behaviour is the best argument yet for an independent judicial commission."