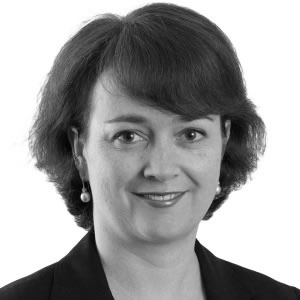 Competition lawyers are divided over the controversial misuse of market power recommendations in the Harper Review final report released this week.
Although changes were made between the draft and final report to ensure that the amendments did not inadvertently penalise pro-competitive conduct, fine-tuning is still needed, according to Baker & McKenzie partner Georgina Foster (pictured).  
"I have concerns about some of the recommendations. Some of the specific drafting that has been put forward by the panel has to be examined," Ms Foster told Lawyers Weekly.
While there is room for improvement, many of the recommendations are "very sensible", she added.
The Harper Review is the first wide-ranging review of competition policy to be undertaken by the government in two decades.
The final report, released on 31 March 2015, recommends broad changes to the competition framework to reflect market developments, control anti-competitive behaviour and drive productivity.
The contentious 'effects test' suggests changes to Section 46 of the Competition and Consumer Act 2010 to lower the threshold for what constitutes a misuse of market power, potentially exposing big business to greater risk of prosecution.
Under the current legislation, regulators have to demonstrate that a corporation with a substantial degree of power in a market took advantage of that power for the purpose of eliminating or damaging a competitor, preventing entry of a competitor into a market or deterring or preventing a business from engaging in competitive conduct.
The Harper Review report lowers the bar to include conduct that has the "purpose, effect or likely effect" of stopping competition.
For competition lawyers, this change could mean an increase in the number of investigations and, potentially, enforcement actions by regulators, according to Ms Foster.
"[This provision] might mean small business who think they have been affected by a large business misusing their market power have greater avenues for complaint," she said.  
However, not all large companies will be affected directly by this proposed amendment since it only relates to corporations that fall into the category of businesses with significant market power.
For these few, this change may impact how they analyse and consider the legal risks on undertaking certain conduct, Ms Foster concluded.  
The Australian National Retailers Association (ANRA), which represents major retailers including Woolworths and Coles, opposes the 'effects test', warning that the change would have a "chilling effect on competition".
"The government must strike the right balance between prohibiting anti-competitive conduct and not interfering with efficiency, innovation and entrepreneurship that is pro-competitive and job creating," said ANRA CEO Anna McPhee.
Similarly, the Australian Retailers Association, which represents 5,000 independent retailers, said it still has concerns around the final recommendations of the Harper Review and questions how valuable an 'effects test' would be.
"The concern of business in response to the draft report, and I think will be the concern in relation to the final report, is that potentially legitimate pro-competitive activity could be prohibited.
"A clarification provision … was the [Harper Review] panel's attempt to deal with that issue, but I think there's a question as to whether it will sufficiently do that," said Ms Foster.
There will also be some transition costs as businesses get used to the new competition law environment and there will be some uncertainty around the changes until case law removes ambiguities, she added.
The Harper Review report proposed a 'road map' for implementation, including productivity commission modelling in relation to recommendations in the package and a suggestion that government engage in a consultation process with the states and territories.
Ms Foster said she expected the 'effects test' would be reconsidered during this process of consultation with stakeholders.