Victorian lawyer jailed, authorities under fire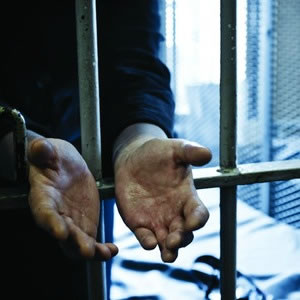 A lawyer convicted of stealing almost $5 million from his clients has been handed an eight-and-a-half year jail term as Victorian legal bodies were criticised for their handling of the case.
Alan Munt was sentenced at the Victorian Supreme Court on Thursday (9 April), with Justice Betty King ordering him to serve five-and-a-half years before becoming eligible for parole.
Mr Munt was convicted of creating false mortgage documents and forging signatures to steal $4,819,061.90 from his clients.
Delayed investigation
In the course of the sentencing, Justice King slammed authorities – including Victoria Police and the Legal Services Board – for failing to investigate the matter earlier.
Mr Munt's crimes were first brought to the attention of the Law Institute of Victoria in 2009 by a concerned employee, after which Mr Munt confessed to the LIV. The case was immediately referred to the Victoria Police, which referred it to the Legal Services Board.
According to a statement by the LSB, it led the initial investigation into the trust account offences before Victoria Police launched its own investigation in 2012.
However, Mr Munt was not charged by the Department of Public Prosecutions until 2014.
Justice King said all the authorities involved had made mistakes, but particularly condemned the police for failing to support the board's investigation.
"It became abundantly clear that the delay was occasioned by the processes put in place by the Victoria Police and the Legal Services Commission," she said.
"The public have been very poorly served by all of the organisations involved in this investigation, but I am particularly critical of the Victoria Police for putting resourcing issues ahead of the investigation of very serious criminal offending."
"It is patently clear that Victoria Police, despite being aware that serious offences of theft and deception had occurred, and despite being asked to either take over or help the Legal Services Board investigate the prisoner, consistently refused to investigate or assist the investigation of this offending."
Legal Services Commissioner Michael McGarvie said the investigation had prompted a review of the board's practices.
"As the offences straddled the boundary between three independent investigatory bodies, it made for an unusually complex matter," Mr McGarvie said.
"The board accepts that there were impediments to be overcome in the investigation and fully agrees that in regulation, delays are unacceptable.
"What we as investigators have learned from this process has prompted each of us to review and improve how we coordinate inter-agency collaboration to address the causes of delay for future investigations."
In addition, LIV president Katie Miller said while her organisation had responded immediately to concerns about Mr Munt, it would "work with regulators and police to ensure these delays do not occur in future investigations."
Betrayal of trust
In regards to Mr Munt's crimes, Justice King said he abused the trust of his clients, as well as his family, friends and staff.
"You have left in your wake pain and suffering, feelings of loss, distrust, in some cases financial deprivation and heartache," she said.
"Your behaviour in this case was appalling. It was predatory, manipulative and scheming, and carried out upon people who knew, liked, trusted, respected and, indeed, even cared about you."
However, Mr McGarvie said crimes of this magnitude were rare among the state's lawyers.
"Lawyers must be totally trustworthy in handling their clients' money. When they fail, not only can they lose their licence and face jail, but the legal profession itself pays compensation to victims through the Fidelity Fund."