Minters head warns: 'You can't shrink to greatness'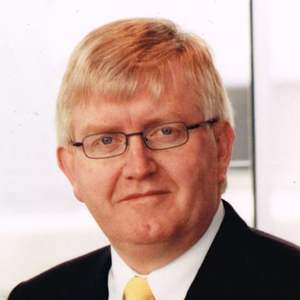 The head of Minter Ellison told Lawyers Weekly the legal industry is in a 'funk', with firms mistakenly believing they must narrow their focus to survive.
"If you're not growing, you're dying," said Minter Ellison chief executive Tony Harrington (pictured), when discussing the trend of firms dropping less-profitable practices in favour of bulking up their M&A and litigation capability.
"The legal profession has got itself into a bit of a funk believing that it can't grow … and some of the larger firms believe success is about shrinking the firm to greatness; I don't agree with that."
Most firms are driven by profit, he said, which is prompting substantial cost-cutting; but this self-centred approach can overlook the changing needs of the client.
The trend of in-house teams absorbing a greater volume of legal work highlights that the industry is not listening to its clients' needs, he added.
To stress that Minters has shifted its weight to become more client-oriented, the firm recently dropped the world "lawyers" from its branding.
It also commissioned Newgate Research to survey clients, with Minters' partner and "markets leader" Mark Green taking responsibility for the firm's industry strategy and client programs.

Business minded
Before his appointment as Minters' chief executive last year, Mr Harrington was an adviser to King & Wood Mallesons and a managing director with investment bank Moelis & Company. He was also the senior partner and chief executive of PwC in Australia from 2000 to 2008.
Mr Harrington said his corporate experience has taught him the value of entrepreneurial partners. So, at Minters, he encourages partners to be more business-minded in how they run their practice, interact with clients and develop their teams.
Shifting partner attitudes requires what he describes as "floating the currency of partnership" – in other words, communicating the value and importance of the partner role; it also requires younger lawyers in the partnership.
Minters is therefore intent on admitting partners in their early 30s.
"There are too many other exciting opportunities that talented lawyers will be tempted by … you need to operate a business model that supports talented people into the partnership as quickly as possible," Mr Harrington said.
On a mission to grow
In October, Lawyers Weekly exclusively revealed that Minters poached about a dozen partners and lawyers from Maddocks' tax controversy team.
Mr Harrington said similar acquisitions were on the horizon as the firm seeks to grow its capability in particular areas.
Perth, for example, is an office Mr Harrington would like to see double in size. The firm's industrial relations practice in Melbourne has also been earmarked for growth.
Mr Harrington added that he plans to boost Minters' project management and change management capability to complement the firm's legal offering.
This recruitment strategy appears to have had a positive impact on Minters' bottom line, the firm reporting $418 million in revenue for FY14, up $2 million on the previous year.
Minters did not include net profit in its most recent annual report, but Mr Harrington indicated that the firm had been profitable in FY14.
The report also provided a breakdown of revenue by industry sector. Financial services proved be the most lucrative sector for the firm, accounting for 23 per cent of total revenue, followed by consumer, technology and transport (22pc); government, health and services (19pc); energy and resources (13pc); and real estate and environment (13pc).
Mr Harrington also expects the firm's infrastructure, workplace relations, insurance and tax practices to be strong performers in 2015.