Firms' age bias 'self-defeating'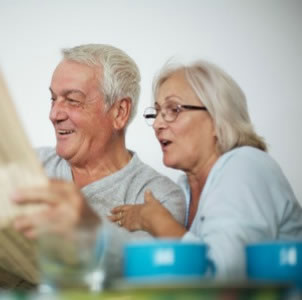 In the wake of a Human Rights Commission report into age discrimination, an Australian legal consultant has warned firms will suffer for their bias against older lawyers.
The Human Rights Commission report found a quarter of Australians aged 50  and over have experienced age discrimination in the past two years.
Moreover, a third of managers reported that age was a factor in their decision-making.
Moira Rayner, former Victorian Equal Opportunity and Human Rights Commissioner and principal at Moira Rayner & Associates, suggested age discrimination took a variety of forms in big firms.
"One is the way in which they churn through the late- and middle-aged partners and senior men, who tend to be chewed up and spat out and told to set up an independent consultancy and semi-retire," Ms Rayner said.
"The other is the well-documented fact that women lawyers, the vast majority, leave the firms before they're 40."
In addition, she suggested mature-age students often have difficulty securing employment compared with graduates in their 20s.
She suggested the firm culture was hostile to flexible working arrangements that were likely to allow lawyers to remain with the firm after having children or later in their career.
In the long term, she warned such a business model would damage the firm's bottom line.
"The legal professional bodies need to do something really dramatic and revolutionary to get those firms to understand they're self-defeating," she said.
"They're actually limiting the profitability and the flexibility of their firms and they're not meeting the needs of their clients.
"It means they're killing off their own firms."
In her view, eliminating age discrimination within firms is "good business".
"You're engaging people who are flexible and creative with a long experience of success behind them over the years of their practice," she said.
While anti-discrimination legislation already exists, Ms Rayner said breaches are hard to prove and unlikely to be prosecuted.
Rather, she suggested, change has to come from within the firm leadership.
"Anti-discrimination is a great statement of morality, but it's not going to go very far until the employers understand they are losing out on a very rich resource."
Law Council of Australia president Duncan McConnel acknowledged age discrimination was a challenge facing lawyers .
"There is no doubt  the legal profession would be affected by age discrimination in the same way it's prevalent in nearly all professions," Mr McConnel said.
"You do have issues of it being difficult for older people to gain new employment in firms, particularly if it's a legal practice where there is a lot of turnover and they're constantly recruiting straight out of university."
However, he suggested the value of experience in the legal sector might give older lawyers greater security.
"The legal profession is by its nature one where older members of the profession, particularly more experienced members, are generally much more learned because it is a life-long learning profession. So I think to some extent that phenomenon is countered a bit."
Mr McConnel urged firms to be aware of the possibility of discrimination based on age and take steps to counter it in their hiring and promotion practices.