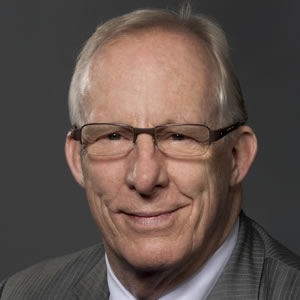 Confidence in lawyers' ethics and honesty remains low this year, the Roy Morgan Image of Professions Survey 2015 has revealed.
Only 31 per cent of the 600 Australians surveyed in April described lawyers' ethics and honesty as either 'high' or 'very high', placing lawyers 15th out of the 30 professions assessed in the survey. 
Former NSW legal services commissioner and consultant at Creative Consequences Steve Mark told Lawyers Weekly that most surveys done in common law countries over the past decade indicate that people tend to like their own lawyer but dislike lawyers in general.
"Why do we hate lawyers so much?" he asked. "It might be because … they cost too much or it might be because they appear arrogant."
People also tend to dislike professional groups with specialised knowledge and authority, he added.
"For 600 years lawyers have had [a] bad rap and it is because they have that arcane power.
"Anyone that has power [when] the public is not possessed of the same levels of information is going to be resented. That is just human nature."
Roy Morgan also reported a 7 per cent fall from last year in public ratings of lawyers' trustworthiness.
Of the other professions in the report, 17 showed decreased ratings, 10 improved on last year and three were unchanged.
However, Mr Mark was sceptical that the figures represent a real decrease in public confidence, arguing that there was no obvious reason for a sudden decline over the past year.
Looking at the Roy Morgan ratings for lawyers over the past decade (see graph below), there appears to have been only a minimal shift in public opinion over time; lawyers consistently received an ethics rating of between 30 and 38 per cent from 2001-2015.
Therefore, it is possible that the 7 per cent decrease this year could simply be a natural fluctuation in the data.
For the 21st year in a row, nursing was the profession given the highest ethics rating. More than 90 per cent of Australians rated nurses as highly ethical and honest.
Doctors, pharmacists, school teachers, engineers, dentists, police, State Supreme Court judges and High Court judges also received high ratings.
Matching the rating of lawyers were bank managers (34 per cent), accountants (45 per cent) and financial planners (24 per cent). The lowest ranking professions were car salesmen (4 per cent), advertising people (5 per cent) and real estate agents (9 per cent).
Ethical infrastructure
What can be done about the poor reputation of lawyers? According to Mr Mark, one of the most promising developments is the listing of law firms on the stock exchange.
The incorporation of law firms has facilitated the creation of regulatory structures that promote ethical behaviour, he said.
In 2000, when Mr Mark was still working in his capacity as legal services commissioner, legal practices in NSW became the first in the world to incorporate.
In 2007, Slater and Gordon became the first firm to operate under this model. Most other states in Australia adopted NSW's position and the UK followed suit. The same changes are now being considered in Canada, the US, Ireland and Singapore
"It is probably the biggest area of debate in the legal world today," said Mr Mark.
Under the new model, legal regulators can promote ethical frameworks instead of focusing on breaches of professional ethics by individual lawyers.
"We are shifting the regulatory burden away from just looking at individual conduct to the culture of organisations and that shift is actually creating higher ethical behaviour in those law firms that are incorporated," he said.
Figure 1: Percentage of survey respondents that gave a 'very high' or 'high' rating for ethics and honesty across different professions (Source: Roy Morgan)