Half a decade until we know globalisation winners and losers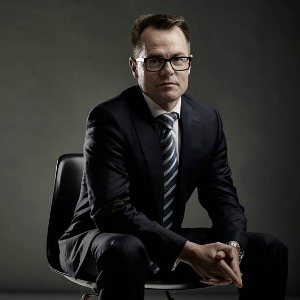 A former long-time partner at K&L Gates says it will be five years before we know which global firms succeeded in establishing themselves in Australia.
John Mann, who left K&L Gates last month after a 20-year stint, said mergers with international firms were continuing in Australia, but had taken several forms.
"A lot of firms have gone down the international global road and there's a lot of different roads to be followed," Mr Mann said. "We will see in five years who are the winners and losers.
"The reality is that globalisation has occurred and is occurring. But it's too early to tell which firms have been the winners and for which firms it may not have been a great idea."
Nonetheless, Mr Mann was quick to praise K&L Gates' takeover of Middletons, citing his involvement in the merger negotiations.
"We moved from a mid-market firm to part of a global firm," he said. "It was the best strategic move Middletons ever made, I have no doubt about that."
In his experience, the culture of mid-tier firms changes after a merger, not necessarily in a negative way.
"There were changes, but that's just because it's a much larger firm. Going from four or five offices in Australia to 60 something offices globally and a revenue of $1 billion-plus is quite a big jump. With that come different policies and procedures.
"I thought the governance of K&L Gates was excellent. I enjoyed the growth into the bigger firm and being part of an international platform was a good thing."
Mr Mann said his departure from the global firm for boutique Clarendons was motivated by personal factors rather than dissatisfaction.
"I'm at the peak of my career, I have a couple of very young kids and my reality is that I will be working for another 15 or 20 years," he said. "It was a case of now or never.
"It was a very hard decision. K&L Gates – and before that, Middletons – has always been very good to me and I have no gripes with the firm at all."
Mr Mann also has a personal connection with key partners at Clarendons, as founder Tony Symons and director Nick Manuell both did their articles under him.
While Mr Mann said the move from a global to a boutique had been a "culture shock", particularly adjusting to a smaller pool of resources, Clarendon's client service and quality won him over.
"It comes down to what you're offering to the clients. The quality, the service and the value [at Clarendons] was compelling," he said.
"I always said if I was going to move firms, the only firm I'd consider moving to was this one because it's a boutique premium M&A firm."