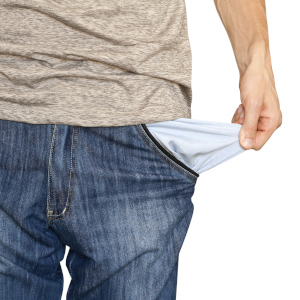 The federal Budget does not include assistance for the legal aid sector despite repeated calls from the profession to address "chronic underfunding".
The National Association of Community Legal Centres (NACLC) has expressed its disappointment at the absence of funding for legal aid services in the government's Budget announced last night (12 May).
"There is a danger that chronic underfunding of legal help for people in need will now be locked in for the next five years," said NACLC chair Michael Smith.
Mr Smith added that he was concerned that forward estimates in the Budget show further funding reductions from mid-2017.
The Budget announcement follows numerous appeals from legal and political figures for the Commonwealth to address dwindling access to justice for those who can't afford legal representation.
Greens legal affairs spokesperson Senator Penny Wright, the Law Council of Australia, the Australian Bar Association and the NSW Bar Association have all warned the Abbott government that the administration of justice will be compromised unless the sector receives a cash injection.
According to the Productivity Commission's recent Access to Justice Arrangements report, another $200 million is required to address the urgent need for increased legal aid services.
Mr Smith said ignoring the Productivity Commission recommendation demonstrates the Abbott government's lack of understanding of the high level of unmet legal need in Australia.
Since January 2014, $60 million of Commonwealth funding for legal aid has been cut, affecting the Aboriginal Family Violence Prevention and Legal Service, Community Legal Centres, Legal Aid and the Aboriginal & Torres Strait Islander Legal Service.
In March, the government made an interim payment of $5.2 million to the Commonwealth legal aid fund for complex criminal cases.
While the grant was welcomed by the profession, industry bodies agreed that it fell short of addressing problems caused by years of underfunding.
Australian Bar Association president Fiona McLeod SC told Lawyers Weekly at the time that the interim payment did not address "the serious erosion of the Commonwealth contribution over the last 15 years or so".