Lawyers assuming regulator role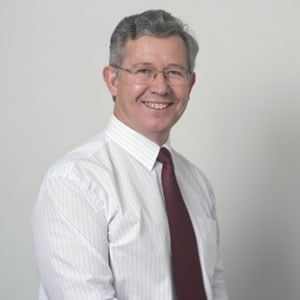 ASIC is increasingly outsourcing oversight responsibilities to financial services lawyers and other professionals, a boutique managing partner has said.
Grant Holley, co-founder of two-office firm Holley Nethercote, suggested ASIC is facing a funding shortage.
"ASIC has had more and more areas given to it to look after, but it's also had a lot of money pulled out of it so it's not as well-resourced as it could be," Mr Holley said. "The effect of that is it's expecting gatekeepers in the industry – such as lawyers and auditors – to do more."
ASIC's cost-cutting strategy is to rely increasingly on enforceable undertakings (EU), when companies commit to implementing changes approved by ASIC, Mr Holley suggested.
Under an EU, companies are usually obliged to engage a consultant to advise on compliance and often also an independent auditor, roles which are frequently filled by lawyers.
"[The government] is shifting or allocating some of the things ASIC may have done previously to law firms like ours," Mr Holley said.
In his view, the trend is both a boon and a risk for financial services firms.
"It's an opportunity because it creates work, but it's also a challenge because it creates risk. It's not a traditional legal practice role, because it's as much about being a business consultant or performing an auditor type function.".
Another area where Holley Nethercote is taking on new responsibilities is the remitting of funds.
According to Mr Holley, many people – especially those from developing countries – seek to transfer money to families and communities through a money remittance service.
However, these services sometimes fall foul of money-laundering and counter-terrorism authorities, meaning many banks refuse to service them.
Mr Holley believes lawyers can play a role in helping manage such services, although careful vetting is required.
"If you're a firm that's involved in assisting those kinds of clients, the risk to the firm is that you take on some you shouldn't take on," Mr Holley said. "You really have to do your due diligence on these clients."
"On the other hand, we don't feel right doing what a lot of the banks have done, which is just 'de-banking' these people. It is such a vital service. If [these economies] don't have the money from people who are overseas in jobs, families could starve."