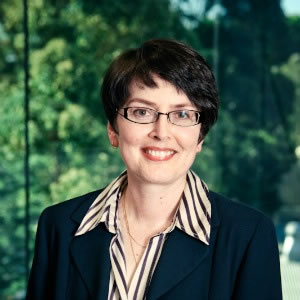 Seven UNSW Indigenous law students have had the opportunity to connect with Indigenous members of the legal profession through Gilbert + Tobin's mentoring program.
The program, which started in March this year, includes four workshops and mentoring sessions where students can get to know Indigenous, Sydney-based lawyers working in law firms, corporations, community legal centres or Legal Aid.
"It provides students with the opportunity to benefit from role models and people who have walked exactly the same path they have walked," said UNSW director of Indigenous legal education Jeni Engel (pictured).
Ms Engel coordinated the program in partnership with G+T's head of corporate social responsibility, Sharmilla Bargon.
"It is altogether an eye-opening experience, but at the same time it is a really levelling experience because it shows [students] that from humble beginnings, Indigenous people can go on to achieve great things in whatever area of law they decide they want to work in."
The workshops cover topics such as building relationships, values and decision-making, networking and career development.
"The program is important as it provides these students with the opportunity to gain valuable insights from Indigenous lawyers about their experiences and to learn from their shared knowledge and advice," Ms Bargon said.
The initiative is part of the firm's Reconciliation Action Plan, which also includes involvement in UNSW's Indigenous student programs.
UNSW has a high number of Indigenous law students: Ms Engel estimates that there are between 50 and 60 in the faculty.
The university's success in this area is largely due to its outreach and recruitment programs. The Winter School, which is offered to high school students, introduces students to university life by inviting them live on campus for a week. 
The program includes a visit to G+T's Sydney office, where students can experience the corporate law environment and meet lawyers. "For most of them, it's the first time they have been to a major law firm," Ms Engel said. "They usually leave with a very different impression of what a large law firm is like than when they arrived."
The pre-law program, which is open to students who have just finished their HSC, provides a direct entry pathway into a law degree.
"Once the students are in the faculty we don't simply go, 'We'll see you when we graduate',  because it is not nearly as easy as that," Ms Engel said.
"It is relatively easy to get students in the door, but it's not all that easy to ensure they come out the other end."
The university also provides support over the course of the law degree through additional tutorials and exam revision sessions.