Blurred lines between legal advisers and company secretaries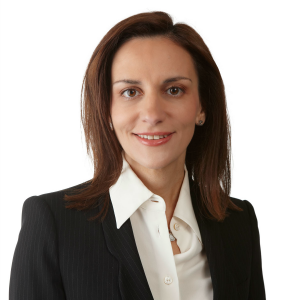 Large ASX-listed businesses prefer company secretaries with legal qualifications, according to a new report.
Mahlab's Roundtable Report, released this month, canvasses the views of senior company secretaries to determine the changing scope of the role.
"There is some recognition that there is value in having someone who can interpret and apply the law and really help the company navigate through the constantly changing regulatory environment," Mahlab managing director Lisa Gazis (pictured) told Lawyers Weekly.  
This dexterity allows the secretary to apply legislation and regulations to the business without 'roadblocks', Ms Gazis continued.
Company secretaries are increasingly being asked to focus on risk and compliance, and having a legal qualification "adds rigour" to the role, according to the report.
Ms Gazis said the roles of general counsel and company secretary, while often combined, are quite distinct.
"The general counsel is responsible for all legal services to the company," she said. "They ensure risk is minimised, they get involved in strategic project work. It is a very specific role."
The company secretarial role, on the other hand, has more of a "corporate governance, secretarial flavour", she said.  
But the roles are similar in that they both involve risk management, awareness of the regulatory environment and engagement with senior management, according to Ms Gazis.
"They are the eyes and ears of the company on all legal and corporate issues that arise."
Now that company secretaries are being asked to bring legal advisory experience to the position, their roles are converging with others within a company. This can sometimes cause confusion around who is overseeing each regulatory issue, the report states.
Ms Gazis said the lack of clarity over who is responsible, and therefore accountable, for risk and compliance can cause a duplication of effort. "It's an efficiency issue."
Another similarity between general counsel and company secretaries is that neither is a profit centre and thus find it difficult to measure their contribution to the financial success of the company, according to Ms Gazis.
The stagnation in remuneration for company secretaries, which sits between $200,000 and $370,000, is tied to this problem, the report said.
Ms Gazis said that general counsel and company secretaries could benefit from clear KPIs that can be assessed and used in remuneration calculations.