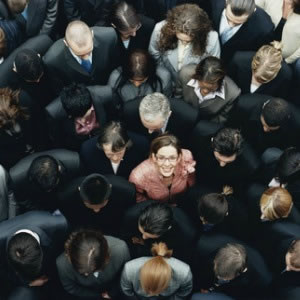 As funding cuts hit community legal centres, a graduate lawyer has launched a website to solicit donations for CLCs.
On Lawfunder.org, community legal centres are able to post appeals for specific cases without being charged a fee or commission.
Graduate lawyer Sean Roche, who built the website with two friends, said CLCs need a free platform to help them overcome funding deficits.
"It acknowledges the current funding crisis facing community legal centres," Mr Roche said. "A lot of people are being turned away – and according to the latest government Budget, it's set to get worse. I thought, 'what are the CLCs doing to generate their own funding?'."
While other crowdfunding sites exist, and many CLCs are already running online fundraising campaigns, Mr Roche warns other sites tend to charge a commission or fee.
Lawfunder, on the other hand, is completely free for CLCs and does not take a cut of donations.
Although Lawfunder is set up as an ordinary business rather than a charity, Mr Roche said it is not profiting from any postings and he is self-funding its operation.
To sustain the site, Mr Roche suggested individuals posting campaigns directly to the site – rather than through a CLC – may eventually be charged a commission.
Mr Roche acknowledged that allowing individuals access could open the door to scams.
"They could for sure [be fraudulent], but that's a natural risk. What I've put in place to mitigate that is anyone who creates a campaign submits a full review to our review panel. That's how we plan on avoiding any scams."
Mr Roche also intends to introduce an investment option, where the public can contribute to litigation costs in exchange for a share of any winnings.
He sees this option as an alternative to commercial litigation funders, who occasionally take up to 60 per cent of a settlement.
"If I have a claim and I'm going against a giant corporation … my only real option is to go to a commercial litigation funder. At the end of the claim I've gone through this battle, I've borrowed all this money and out of my maybe $2 million to $3 million settlement, I take only 40 per cent."
As an example, he suggested an individual might promise each investor into their defence a 20 per cent return if the claim were successful.
"That's a great return for an investor and as the claimant, you're not going to forgo your settlement," he said.
The site's first campaign raised its target amount of $6,000 in just six days for SCALES Community Legal Centre in Western Australia.
The money will be used to pay the visa application fee for a refugee called Amni seeking to bring her partner and infant child to join her from Somalia.
The Queensland Association of Independent Legal Services, which runs around 32 CLCs in Queensland, has agreed to actively promote Lawfunder to its centres.