Next-generation data storage takes legal industry by storm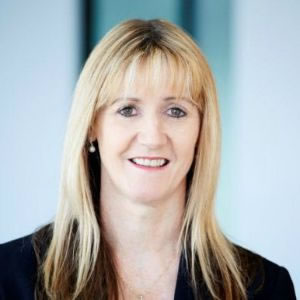 As law firms move towards paperless offices, fast and secure data storage is increasingly becoming a priority for firms.
Up to five law firms in Australia have upgraded their data storage hardware to solid-state drives (SSDs) in the past year to tackle slow backups and technological glitches. 
SSDs differ from traditional spinning disks in that they contain no moving parts and no movable read/write heads, making them generally longer-lasting, faster and more expensive. Flash memory arrays are a subset of SSDs that contain multiple memory chips.
M+K Lawyers, Maurice Blackburn and Henry Davis York, which all chose flash array provider Pure Storage, said they had seen business benefits from the new technology, claiming it sped up eDiscovery and minimised practice management issues. 
"Complaints about slow servers have been reduced by 60-70 per cent," said Debbie Kealy (pictured), manager – IT support services at M+K Lawyers.
Under the old system, nightly backups would take up to 12 hours, often running into business hours at M+K Lawyers.
With SSD technology, which was installed over Christmas, backups only take four hours, preventing the system from slowing down when lawyers are working during the day.
"Our Practice Management System nightly backup was taking one-and-a-half hours and after moving to Pure it took eight minutes," Ms Kealy said.
"The lawyers themselves just want fast performance. [Many lawyers] don't see the monetary value of it, but the business owners do."
Faster systems and better support from the provider "really freed up our IT resources", she continued. "Now we can focus on giving back to the business."
Ms Kealy said the IT department adds value when it spends time training lawyers to use technology efficiently, rather than fixing problems that arise.
"[Lawyers need] continual drip-feeding because they are concentrating on the legal job at hand," she said. "A lot of them like to think, 'Yes, I know all about technology', but a lot of them don't."
Alex Clonaris, manager, business technology solutions at Henry Davis York, said instant feedback from service providers acts as a safety net for firms.
"If there is an issue, they will know about it before we do. If something did go wrong we wouldn't have lawyers breathing down our necks in IT. You've got that assurance and that trust that they've already known about it and they're already onto fixing it."
Michael Cornwell, chief technology officer at Pure, said the Australian market is a trailblazer when it comes to adopting new technology.
"I always see the Australian market as looking into the future in comparison to a lot of other markets."