Injustice to Indonesia on the radar for ALA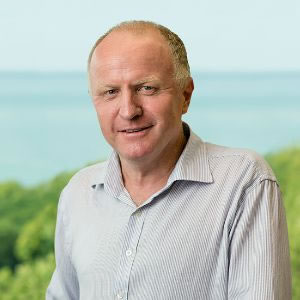 The Australian Lawyers Alliance will broaden its scope to address federal government violations against Indonesian communities, its new president has announced.
The lobby group recently elected Greg Phelps (pictured), a partner at Darwin boutique Ward Keller, as its new national president.
In an exclusive interview, Mr Phelps told Lawyers Weekly the ALA will continue to push its traditional agenda – improving personal injury statutes around Australia – but also intends to embrace international human rights causes.
"The first thing is to maintain our core business, which is personal injury statute schemes that affect the rights of everyday Australians around the country," Mr Phelps said.
"But I think the reason they've put me in there [as president] is to widen the scope of what we do in human rights causes, because of my involvement in Indonesia."
Mr Phelps has previously represented Indonesian fishermen whose boats were seized and destroyed by the Royal Australian Navy and Customs for allegedly breaching fishing treaties.
"At times, it's been our view that the Indonesian fisherman, who are hard-working peasant businessmen, have had their boats taken and destroyed when there wasn't any lawful reason to do it," Mr Phelps said.
While this practice has largely been discontinued, Mr Phelps said the ALA would continue talking about the issue to bring justice to the affected Indonesians.
In addition, the ALA intends to lobby the Australian Government in relation to the 2009 Montara oil spill, which allegedly devastated fisheries around southwestern Indonesian islands.
According to a report by the ALA, a well-head explosion in Australian territory in 2009 released millions of litres of oil into the ocean, which then washed into the Timor Sea.
While the Australian Government conducted research on the impact in Australia, Mr Phelps said the effects on Indonesian were not recognised.
"The report around East Nusa Tenggara, Rote Island and Timor Island is that it's wiped out their seaweed farming and their fishing, so that there are thousands of people affected by it," Mr Phelps said.
The ALA has called for the federal government to conduct a full investigation into the economic impact of the oil spill on those regions.
Being a Darwin local, Mr Phelps has a particular interest in Indonesian issues.
"Because I'm in the north and right on the border, these things come to us a lot more," he said. "Living in Darwin, it's a four and a half hour flight to Brisbane and a one and a quarter hour flight to Kupang in West Timor."
However, he vows the ALA will continue to lobby for reform personal injury statutes, which has long been its focus.
"My vision is to keep up the good work on the central business of ALA, which is addressing those statute schemes that seem to be taking people's rights away. But then also to keep an eye out for where people are facing injustice and do the best we can to lobby for them or fight against it."
Mr Phelps paid tribute to outgoing president Andrew Stone, a personal injury barrister, as well as previous ALA leaders.
"Their work and the work of the current staff at the ALA has put us in a very strong position," he said. "We're very well recognised and our only aim is to keep up the good work. I feel very aware of the stature of some of the people who have held the role before and I will rely on those people for my counsel as I go through the year."