Govt backing needed to make Aus an arbitration hub: SC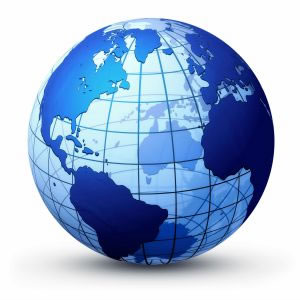 Australia has little hope of challenging Singapore's primacy as a venue for international arbitration without significant financial support from the federal government, says an Australian Law Awards judge.
Singapore has positioned itself as the 'go to' place for international arbitration in Asia-Pacific, with the number of cases almost tripling in the past decade. 
"Individual people have tried to promote Australia as a venue, but we are almost lone voices and if we don't have the support and backing – particularly financial backing – there is little we can do," said Rashda Rana SC.
"One of the big differences is the Singapore Government has thrown lots of money at promoting itself, whereas the Australian Government hasn't."
She said support from state governments was not sufficient to raise Australia's profile in international arbitration, and that the federal government must take the lead.
Ms Rana is an English barrister at London's Essex Chambers. She is working in Singapore, but has lived in Australia.
She spoke to Lawyers Weekly ahead of the Australian Law Awards – submissions close soon.
Ms Rana said Australia would be a "fabulous place" for international arbitration, but suffers from a perceived geographical handicap.
"Australia has tried very hard to promote itself as the hub, but it just hasn't taken off," she said.
"One of the reasons I hear over and over again is [that] Australia is too far. It is just another hurdle, another step on an airplane.
"Singapore, just by its geography, is ideally located with not just [within] Asia – it also picks up India easily, even parts of Eastern Europe."
Singapore has several institutions devoted to international arbitration and dispute resolution, including the Singapore International Arbitration Centre, the Singapore Mediation Centre and the Singapore International Commercial Court.
Australian arbitrators are among the top 10 nationalities to use the International Arbitration Centre, but fall behind arbitrators from Singapore and Britain.
"In some ways the Australian barristers came to [international arbitration] very late in the day, because English barristers have been doing it for years – decades," Ms Rana said.
London, like Singapore, is often nominated by commercial clients as the location for international arbitrations.
Ms Rana said it did not make sense for Australian businesses to choose Singapore over Australia as a centre for dispute resolution.
"A lot of clients, for instance in Western Australia, just go to Singapore to do their cases," she said. "Well, why aren't those cases being dealt with in Australia?
"Everyone – the clients, the solicitors, the barristers, the politicians – has to band together and be prepared to push for that work to come here."
Tricks of the trade
Ms Rana has moved around throughout her career, working in Malaysia, Singapore, Hong Kong and Seoul, as well as Australia and Britain.
She speaks conversational French and Italian and is "quite proficient" in German and Urdu.
Her experience spans commercial, maritime and construction, oil and energy and infrastructure litigation, arbitration and mediation.

The key to building a successful practice in different jurisdictions is to focus on relationships, according to Ms Rana.
"There is a misconception among Australian barristers, which is that if they just rock up in another jurisdiction and say 'I'm an Australian barrister, you need me', somehow people will throw work at them.
"It doesn't work like that – particularly in Asia, where it is relationship based. You need to build relationships first before you can get the work."
Ms Rana said breaking into new jurisdictions was challenging, but that she had received significant support from her chambers back home.
"English chambers are a bit more active in marketing and promotion than Australian chambers," she said.
"We have real working clerks and a real working marketing department, so I'm not doing it as a lone wolf. I have the full force of chambers behind me."
Ms Rana has two tips for junior barristers hoping to walk in her footstep: "Just be yourself, because people need to get to know the real person, not the pretend facade of some great barrister. That's how you build relationships.
"And work hard. There is no substitute for hard work."